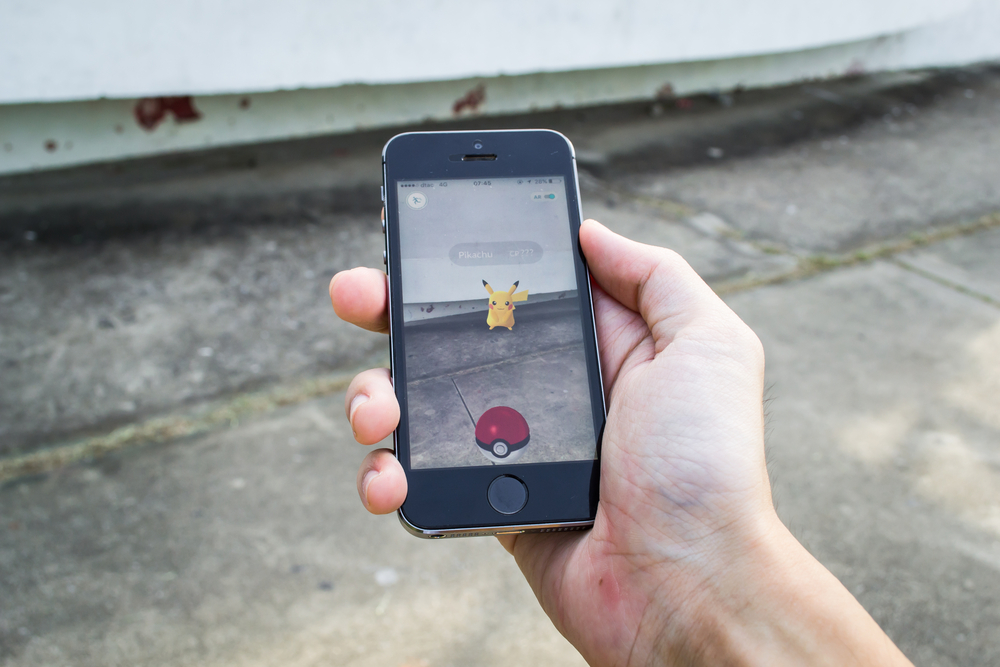 Apple is dedicated to augmented reality, the technology that overlays digital holograms on real-world surroundings via a screen or lens. During his company's quarterly earnings call, Apple CEO Tim Cook confirmed that "we are high on AR [augmented reality] for the long run," adding that "we think there's great things for customers and a great commercial opportunity." According to Cook, Apple has already invested a significant amount in its AR efforts. "The number one thing is to make sure our products work well with other developers' kind of products like Pokémon," he said. "That's why you see so many iPhones in the wild chasing Pokémons." Earlier this month, Nintendo (along with Niantic Labs and The Pokémon Company) released
"Pokémon Go,"
an augmented-reality game for the iPhone and other mobile devices. (An instant global success, "Pokémon" now faces the challenge of sustaining its enormous user base in the long term.) Cook's reference to Apple's products working well with developers' AR efforts was smartphone-specific, but rumors have percolated for months that the company is developing
a virtual reality or augmented reality headset
. Microsoft has already announced its own AR offering,
the HoloLens
, a headset with an onboard processor and speakers. Google is
also reportedly hard at work on a device
that combines virtual reality and augmented reality. Whenever those companies release their respective products, they'll present a significant challenge to Apple's own AR and VR roadmap. While the market for AR and VR is still nascent, some analysts have predicted it will eventually become quite large. Earlier this year, Goldman Sachs estimated that the VR market could generate $110 billion in annual revenue within the next decade, outpacing even the television market. It's not outside the realm of possibility that the AR market could also pull in billions. But in order for such optimistic predictions to become reality, of course, Apple and other tech giants must release their platforms.