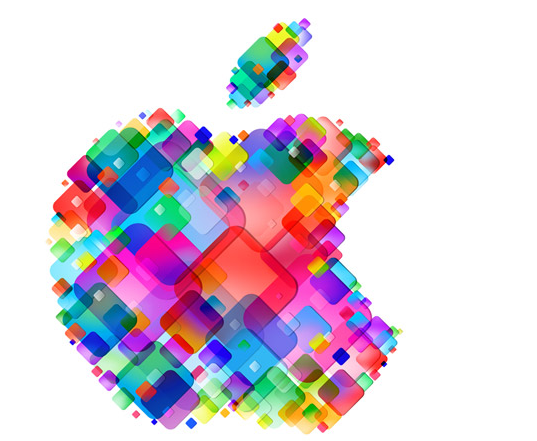 Google executive Andy Rubin
Tweeted
late Sunday night that some 900,000 Android devices are being activated each day. The timing of that "Look How Well We're Doing!" Tweet is particularly auspicious, coming a few hours before Apple kicks off its WWDC 2012 conference in San Francisco, where the company is widely expected to introduce iOS 6, the next version of Android's chief rival in the mobile operating-system sphere. While rumors heading into any Apple event can range from from totally plausible to unbelievably insane, many of the reports surrounding this year's WWDC suggest that the company will indeed preview updates to iCloud, its cloud-syncing platform for iOS and Mac OS X devices. In early May, Apple-centric blog
9to5Mac
reported that Apple had posted icons for two new cloud apps, Notes and Reminders, on beta.icloud.com (that site is no longer available; typing in the URL redirects to Apple's corporate
iCloud page
). A few days after that posting,
The Wall Street Journal
offered another tidbit, claiming via unnamed "people familiar with the matter" that iCloud users would soon have the ability to share and comment on photos uploaded to iCloud. And if that wasn't enough to convince the skeptics that Apple will indeed offer cloud-related announcements at WWDC, the blog MacRumors posted an image of an
iCloud banner
at the Moscone Center in San Francisco, where the event will take place. Other rumors hint that Apple will use WWDC to unveil a new line of PCs, including updates to the MacBook Pro, as well as OS X Mountain Lion. But iOS could prove the platform with the most news, with scuttlebutt suggesting that Apple will eject Google Maps in favor of an in-house
mapping solution with 3D functionality
. That's not all: when Apple executives take to the stage, they could potentially announce everything from widespread Facebook integration with iOS 6, to Siri for iPad and a host of new tools for developers. Certainly a more robust iCloud and iOS 6 will challenge Google, Microsoft, and other companies in the cloud and mobility spaces. A
June 7 posting
from analytics-and-advertising firm Flurry, which monitors when developers begin work on mobile software via its Flurry Analytics platforms, suggested that iOS is edging out Google Android as the platform of choice among app builders: for the first quarter of 2012, some 69 percent of Flurry new project starts were iOS, versus 31 percent for Android. "For every 10 apps that developers build, roughly 7 are for iOS," Peter Farago, a Flurry vice president, wrote in that posting. "While Google made some gains in Q1 2012, edging up to over 30 percent for the first time in a year, we believe this is largely due to seasonality, as Apple traditionally experiences a spike in developer support leading up to the holiday season." Whatever Apple executives announce at WWDC, trust that the cloud-and-mobility battle between the company and Google will only escalate in coming quarters.
Image: Apple