Applied Materials' pending merger with Tokyo Electron is unlikely to be good news for some of the combined companies' 27,000 worldwide employees. In announcing the merger on Tuesday, the two companies said they expect to achieve $250 million in cost savings the first year and $500 million by the third year.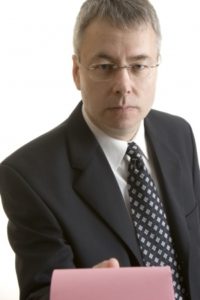 Some of the cost savings may be achieved via layoffs in the sales department and administrative offices, with IT also a possibility. Other savings may result from better price breaks and greater efficiencies with its supply chain and manufacturing operations, say analysts. "I think they'll keep their engineering and research and development intact," says Andy Ng, a semiconductor equity analyst with research firm Morningstar. "At the end of the day, the combined company has some technology strengths that are pretty complimentary." Applied Materials' etch business is one area where both companies hold a 20 to 30 percent share of the market and one that will likely be the first to be merged for synergies, says UBS Analyst Stephen Chin, in a research note. But Ng says layoffs may not occur there, because each company holds a particular slice of the etch market that is complimentary, rather than duplicative. Other analysts like Vishal Shah of Deutsche Bank also noted in a research report that there is minimal overlap between the two companies. Whenever there is overlap in a merger, the buyer tends to seek ways to reduce the expense and issue layoffs. The lack of overlap between the companies also makes the deal more likely to win approval from regulators in the U.S., Japan and the European Union.
Boomerang Layoffs?
Last October, Applied Materials announced plans to cut 900 to 1,300 jobs through voluntary retirement and layoffs. The job cuts represented 6 to 9 percent of Applied Materials' global workforce. At the time, the company said it expected the job cuts to save $140 million to $190 million annually, which translates into a cost savings of $146,153 per person, based on the high-end of the 1,300 layoffs. So, if that same math is applied to today's merger announcement and desire to nab $250 million in cost savings the first year, it would translate into 1,711 layoffs, if the savings were solely obtained through job cuts. And that layoff figure would double to 3,422, based on an extrapolation of those savings against the $500 million the combined company expects to achieve in year three. When the layoffs were announced last October, the company employed 14,500 full-time people. A presentation to financial analysts on Tuesday said Applied Materials presently employs 15,000 workers, making it unclear whether all of Applied Materials' layoffs announced last year were carried out. Layoffs are apparently happening to some degree, however. Earlier this month, 20 workers in Austin, Texas, where the company employs about 1,300 workers, were issued pink slips. The permanent job cuts were revealed to the Texas Workforce Commission, according to the
Austin Business Journal
. Applied Materials did not reply to Dice News' request for comment or provide specific numbers describing its layoff before this story was published. It is not clear why after layoffs the company had more employees than before the job cuts started. The deal creates the world's largest chip equipment and flat-panel display manufacturer. Reports cited seemingly conflicting reasons for the companies' merger-- both the
boom in smartphone sales
and the
downturn in PC sales
were said to have played a part, according to analysts.