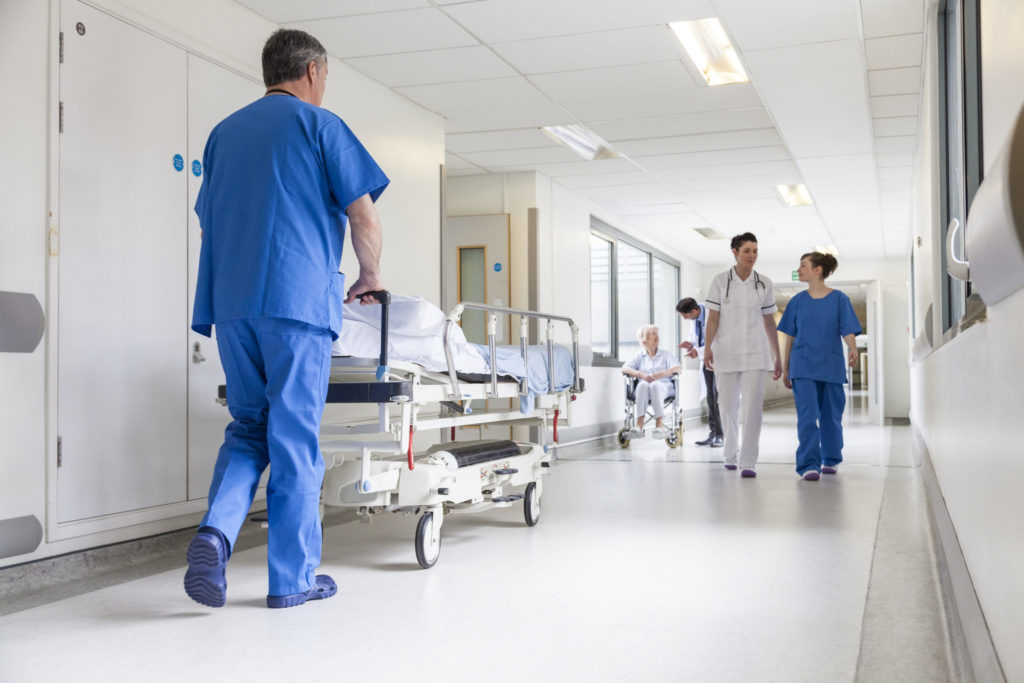 If you're serious about healthcare technology, Georgia should be on your mind. According to
the Metro Atlanta Chamber
, the state's healthcare IT sector is the largest in the U.S., home to nearly 250 companies with a total of 30,000 employees. That doesn't include healthcare providers such as Piedmont Health and Kaiser Permanente (the latter has installed its global technology headquarters in the Atlanta area). Toss in the Centers for Disease Control and Prevention (CDC), the American Cancer Society and the Task Force for Global Health, add one of the country's leading communications-technology infrastructures, and you have what Kornelius Bankston, the chamber's director of bioscience ecosystem expansion, called a "vibrant community" that includes "many places ready to implement new health technology." Talk to health technology leaders in the area and you quickly pick up several common themes. First, local health-tech organizations (of all sizes) are focused on fixing real issues. "It's not like Silicon Valley, where a lot of people work on social engineering projects with the idea of making $1 billion," commented David Sommers, the Atlanta-based vice president of engineering for DocuTAP, a provider of electronic medical records and practice-management solutions. "A lot of these companies are after the more stable B-to-B market." Second, the community is action-oriented. Healthcare institutions such as Piedmont Health are actively on the lookout for new technologies that can plug holes or improve their systems. Bankston describes
an almost Agile-like approach
to development, where large players will give a startup's solution a try, provide feedback, and then put the revised product through its paces. Third, Sommers describes Atlanta as a center for technology that speeds the consumerization of healthcare. Rather than creating medical devices that require FDA approval, he sees the region's tech pros working on ways to close the loop between healthcare providers and patients. "Hospitals compete and want to provide easier access to patient information as part of their offering," he noted. "Remember that today people do a lot of health research on their own and so are changing the dynamic of the doctor-patient conversation." Many Atlanta companies, he added, are a part of that evolution.
Curiosity and Passion
All this might lead you to believe that healthcare tech experience carries extra weight in Atlanta, but that's not necessarily the case. Although having an industry background can give you a leg up when all things are equal, "the importance of hiring someone with a healthcare background really depends on the problem you're trying to solve," Sommers said. "You hire for the team you're trying to build, not the one you've got." As a result, Atlanta health tech employers may view a candidate who's spent 15 years with an outdated technology as "just a replacement, not a step forward." A demonstrated ability to learn new technologies and skills is exceptionally important in healthcare IT, Sommers said, where "you have to rebuild the car as you're driving down the road." Bankston echoes that sentiment. He believes breaking into healthcare technology is like transitioning into many other industries: "You have to be dynamic, learn the trends and where they're moving." While your existing skill sets are certainly important, being able to demonstrate that you're nimble enough to learn new frameworks and technologies is critical. "Employers like curiosity," Bankston said. In fact, Atlanta may be an exceptionally good fit for tech pros whose curiosity is leading them toward some kind of career change. Because healthcare technology is actually a fairly broad sector, the city's talent needs "are all over the map," Bankston said. He sees many opportunities for trainers, for example, and CAD specialists who can put their skills to use developing 3D imaging programs. Sommers recently hired an entry-level programmer who had previously been a dietician, and believes her background will help her do well in health IT. Finally, Sommers noted, "passion is important" in an area like healthcare technology. "If we do our job wrong, we could kill someone," he observed. "If we do it right, we help doctors ease a person's pain more quickly and more efficiently." While "passion" is often one of those terms employers toss around with only a modicum of seriousness, in Atlanta's healthcare IT sector it's something actively sought.