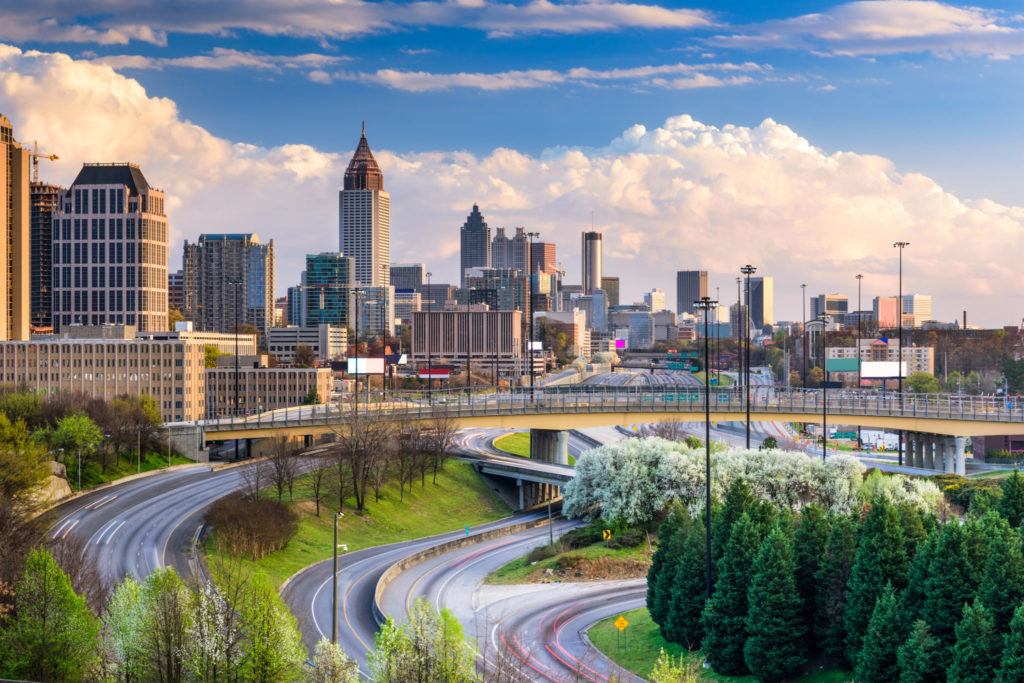 Major tech hubs such as San Francisco and New York attract a lot of buzz, with good reason: these cities offer easy access to funding, a good mix of startups and well-established companies, and enormous pools of tech talent. If there's a downside to many of these hubs, though, it's the cost of living.
According to Zumper
, the median rent for a 1-bedroom in San Francisco hovers above $3,000 in many neighborhoods. Even if you're a tech pro earning six figures a year, that level of housing expense—combined with the costs of food, transportation, and so on—can make a sizable dent in your monthly budget. That's why more tech pros (and tech companies) are beginning to cast their collective eye toward cities like Atlanta that have a strong tech community and a (relatively) low cost of living. Atlanta ranked fifth on real estate and investment firm
CBRE's latest annual list
of the best cities for tech talent—just behind the well-established tech hubs of San Francisco, Seattle, New York City, and Washington, D.C. In order to qualify for the list, a city needed lots of available tech talent and a reasonable cost of living (as quantified by the growth in apartment rents). According to the latest
Dice Salary Survey (PDF)
, Atlanta placed seventeenth on the list of top tech cities by salary. In 2016, the average salary of a technology professional in Atlanta was $88,214, a 7.6 percent decrease from the previous year. That's ahead of places like Houston ($88,166) and Portland ($85,588) but well behind Seattle ($99,290), New York City ($99,345), and other major tech hubs. As of January 2017, though, Zumper ranked Atlanta
twentieth among the nation's most expensive rental cities
, with median one-bedroom rent hovering between $1,300 and $1,500 in many areas. Take a look at the neighborhood breakdown: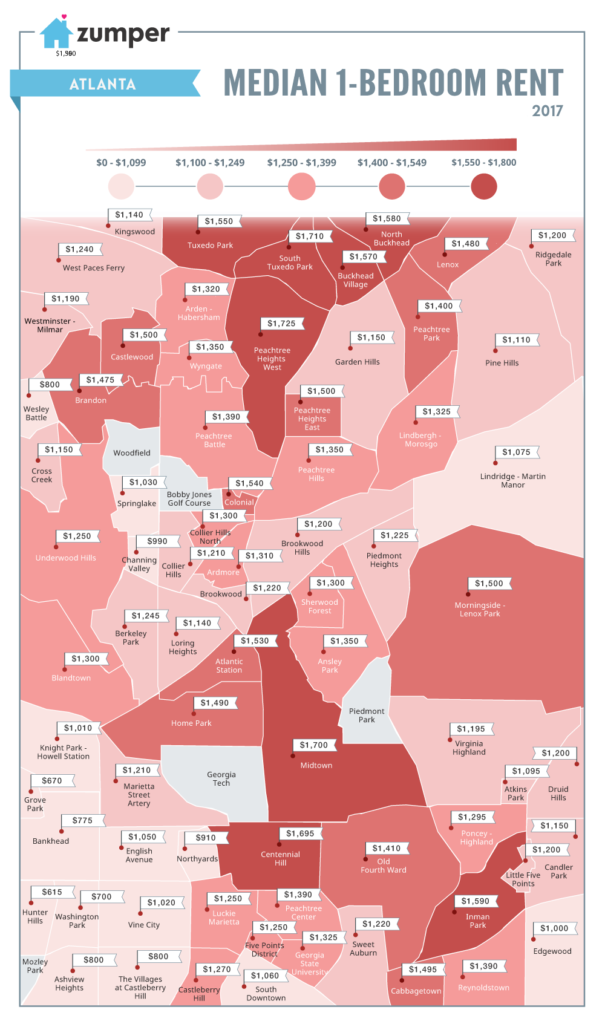 That's a bit hefty compared to cities like Raleigh, NC, or Richmond, VA, where average rents are just under $1,000—but it's a lot lower than what you'd find in New York or San Francisco. In other words, for tech professionals interested in establishing themselves in a city with a certain level of tech-industry opportunity—but who don't want to pay out enormous sums in order to live—Atlanta could suit quite nicely.