Collaboration software developer Atlassian plans to increase its Bay Area IT team by 50 percent over the next 12 months. The company, which operates dual headquarters in San Francisco and Australia, plans to add 10 people. Currently, the team has 20 members. Overall, 11-year-old Atlassian has 650 employees, with 45 tech people divided roughly by its San Francisco and Australia locations, though several work in Germany, as well. Atlassian plans to grow its IT team to a total of 60 people worldwide in the next year.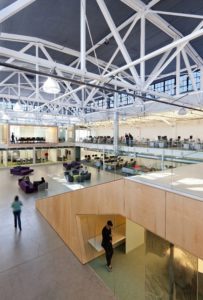 "We're growing like crazy as a company and the IT team is expanding to support that growth," says Michelle Delcambre, Atlassian's recruiting manager. Bloomberg says the company booked more than $100 million in orders in 2011 and is seeing annual revenue growth in the double digits. Atlassian counts NASA, Virgin Media, Audi and Ford among its customers. Atlassian is looking for Developers, Systems Administrators, IT Program Managers, Data Architects and Extract, Transform, Load (ETL) Developers. The skills that get its attention include:
Virtualization technologies like KVM, VMWare, OpenVZ or Xen
Large-scale Web applications on modern platforms, such as, Nginx, Apache, Tomcat and Django
Python and Ruby
ETL, PostgreSQL, RDBMS, BI, data modeling
Java
Atlassian also puts a high priority on its five core values, which drive its business, product development and brand, says Delcambre. These values range from transparency to being a team player.
Down Under to the Bay
Atlassian opened its San Francisco office in 2005 after deciding to move closer to its U.S. customers, which account for roughly half of its base. The company's President, Chief Financial Officer and Chief People Officer are housed in San Francisco, with its Vice President of Engineering and Product Management based in Sydney. The responsibilities of the IT staff are evenly divided between the two headquarters, with work occasionally assigned based on the location of the teams, Delcambre says.
Challenges in Bi-Continent Collaboration
Time zone differences and dispersed teams are often a challenge to keeping workforce efforts aligned, Delcambre says. "Misunderstandings about objectives, design, etc., can lead to confusion and delays. Yet we place a high premium on being open, transparent and collaborative," she explains. "We use our own collaboration products including Confluence, our content and team collaboration platform, and HipChat, our one-to-one and group chat service, to support flexible working hours and ensure that employees in different time zones can easily and quickly connect when working on project-based work or as necessary."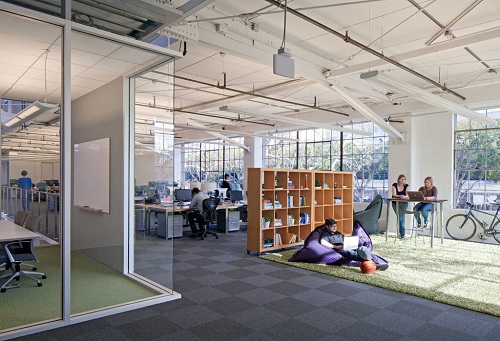 Atlassian's IT department operates in two primary areas. One handles support and ticket-based work while the other takes care of project and delivery work. For the former, Atlassian creates common procedures to allow staffers in any location to perform the same function and hand over tasks at both the start and end of the day. The project and delivery work is more difficult to perform with a distributed team, because it often includes new, non-repeatable problems that need a lot of context, design creation and extensive communication about intangible ideas. "VC, Confluence and HipChat help a lot, but there's still no real substitute for face-to-face collaboration and white-boarding when working with such complex concepts," notes Delcambre.