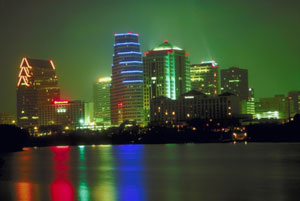 Austin Execs Recruit in Silicon Valley:
Thirty local high-tech CEOs are heading to the Bay Area to recruit technology talent. The reason: The city's pool of technical workers is running low. So they're meeting with Silicon Valley engineers and other tech professionals in an attempt to lure them to Austin.
Statesman.com
Bazaarvoice Going IPO:
Rapidly growing online customer community and review company Bazaarvoice registered for an $86.25 million IPO. The company currently employs 494 people and had $64.4 million in revenue during fiscal 2011.
Forbes
Evernote Expands to Austin:
Evernote, which produces note-capturing applications for multiple platforms, announced it would open its second U.S. office in Austin. The company, which currently has just under 100 employees, will hire at least a dozen in the area by year-end. Over the next two years, the company expects to hire 500 more.
Statesman.com
Texas Governor Draws Praise and Criticism for Incentive Funds:
Texas Governor Rick Perry has said the Texas Enterprise Fund has created more than 58,400 new jobs. However, the funds have also come under fire for falling short on delivering promised job gains and creating the appearance of political favoritism.
Star-Telegram
UTech Dorm Room Promotes Biotech Startups:
UTech Dorm Room is a new cooperative venture formed by the University of Texas, the city of Austin and others. Its mission: to help biotechnology startups garner laboratory space. The venture's first client, California-based Altermune, moved in last week to an 800-square-foot lab in the university's pharmacy building.
Statesman.com
New AMD CEO Based in Austin:
New Advanced Micro Devices CEO Rory Read will be based in Austin, even though the company has its headquarters in California. AMD currently employs 2,500 workers in Austin.
Austin Business Journal
Austin Startup Week Set to Begin:
The first Austin Startup Week conference is set to begin Sept. 6. The goal of the five-day conference is to create an environment that encourages startups, developers, marketers, college students, recent graduates, investors and tech enthusiasts to check out the benefits of being in Austin.
Austin Business Journal