In a competitive job market, only a flawless campaign will usually result in an offer or promotion. In fact, avoiding common missteps is so critical that it was the focus of panel discussion at the In-Demand Careers Conference, held at DeVry University in New York.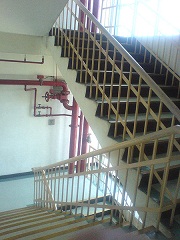 The discussion was geared toward those looking for a job, or who want to advance in their current position. It featured career columnist Alexandra Levit; Michelle Mercurio, national associate dean of career services at DeVry; Erica Orange, vice president of the leading futurist consulting group Weiner, Edrich, Brown; Kathleen Frawley, chair of health information technology at DeVry; and Lindsay Lindstrom, academic developer evangelist at Microsoft Corporation.
You can read the panel's entire list of miscues and solutions here. Meantime, here's a summary:
Mistake: Job-seekers don't use their time on social media networking sites wisely. Too much is spent trying to create a presence on every social media website, causing networking overload rather than make meaningful connections.

The Smart Move: Find the right places to connect. Focus on places that offer the best quality and quantity of contacts and companies you're interested in, and build on those connections to increase your network.
Mistake: Job seekers constantly look at what's hot now instead of long-term employment trends.

The Smart Move: Understand where the opportunities are and will be by looking at statistics and broad trends.

Mistake: Job seekers are overly focused on making new connections. When networking, they tend to overlook existing and former contacts in pursuit of new ones.
The Smart Move: Revisit old contacts and resources. Networking isn't just about creating new contacts.

Mistake: Job seekers confuse demonstrating digital savvy with using casual tech talk.

The Smart Move: Demonstrate that you can balance both tech talk and formal business communication. Take the time to write formal cover letters that demonstrate advanced communications skills.

Mistake: Job seekers don't have a well-defined personal brand.

The Smart Move: Ask for feedback from personal and professional contacts to identify how you are perceived, your work style, your strengths, what makes you different, etc. Make sure that your social media and in-person networking reflects your brand.

-- Leslie Stevens-Huffman