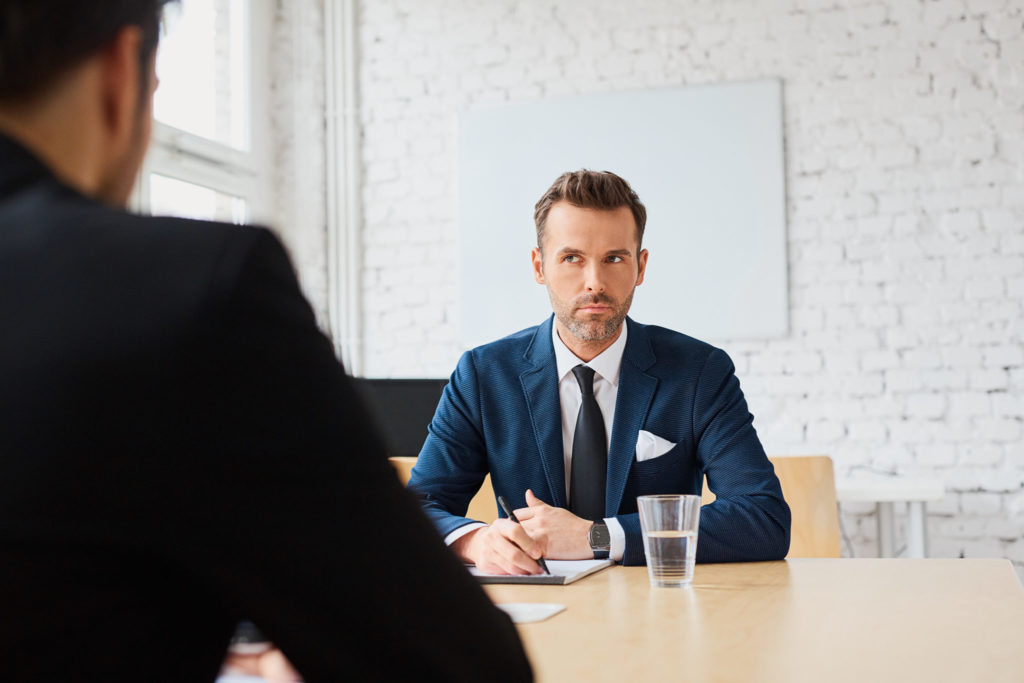 It's quite flattering when a direct competitor notices your work and expresses a strong interest in hiring you. But your exciting opportunity could turn into a legal nightmare if you accidentally disclose confidential information or trade secrets during a casual lunch or job interview. Google's
lawsuit
against Uber over the alleged theft of self-driving car technology serves as a warning and an extreme example of the potential problems you can encounter if you share too much information or inadvertently breach a non-disclosure agreement. "You have to police yourself," warned Robert Milligan, partner in the Litigation and Labor & Employment Departments of Seyfarth Shaw LLP. "It's not uncommon for a rapidly growing company to outgrow its compliance apparatus," he explained. "Sometimes, the interviewer hasn't been properly trained on the questions they can and can't ask." Here are some tips for avoiding landmines when interviewing with a direct competitor.
Be Aware
Occasionally, a competing startup or firm may use an informational interview to fish for proprietary information about your current or former employer. To figure out if a competitor's intentions are honorable, make sure the position they want to discuss is legitimate. "Ask to see a copy of the job description, or if it's a newly created position, ask about the duties and the reasons why the company is adding to staff," advised Parmelee Eastman, president of EastSight Consulting, a provider of external business intelligence. If the purpose of the meeting is exploratory, and the manager asks about your employer's future plans, funding strategies or products in the pipeline, that's a red flag. Before you go on an interview or fill out an application, take a fresh look at your employment agreement or any other documents you may have signed that contain restrictive covenants such as non-disclosure or non-compete provisions. Although enforceability varies by state, even non-managerial employees are bound by a
duty of loyalty
that can cover a wide range of competitive actions. Having the terms fresh in your mind can keep you from saying something you might regret over coffee or drinks. To be on the safe side, don't bring any code samples, design drawings or company documents with you to your meeting.
Keeping Discussions in Bounds
You're free to discuss public information about your company, its products or customers. And there's nothing wrong with discussing non-proprietary projects or software, or your general duties and responsibilities. But stay away from specifics when describing accomplishments; avoid landmines by using generalities. "Don't share baseline information," Eastman advised. For instance, if you helped develop a platform for processing mortgages, don't disclose the number of banking customers your company started with, or how many customers are purchasing the loan-servicing module. Instead, talk about how your team beat projected revenue growth by 20 percent, or achieved 30 percent growth in the number of lenders using your product. "Describe processes, not data," Eastman added. For example, talk about how you cut release time in half by implementing continuous testing, but not that you're considering offering new services or buying another firm. "Engineers have to be very careful when they meet with each other," Milligan advised. "Avoid granular discussions about what you're currently working on or who else is involved." Better still, use examples from previous jobs, side projects or community service endeavors to respond to behavioral interview questions or to demonstrate passion and creativity, as you're less likely to run into problems that way. If the interviewer seems intent on fishing for insider information, simply explain that you are bound by a confidentiality agreement. Then add that you're sure he wants to hire an honest and ethical person (like you). "Continually probing outside the bounds points to a lack of control at a company," Milligan said. "Think carefully, because that may not be the type of company you want to work for."