Barracuda Networks plans to double the size of its development branch in Ann Arbor, Mich., over the next three to five years, and that means it will be hiring aggressively. About 195 people currently work at the company's offices there.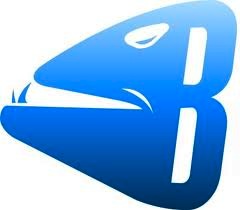 Barracuda will be looking for software engineers on the Linux side, mobile developers for iOS and Android applications, test engineers and technical support staff. "We just released our Copy cloud storage service that offers file-sharing and synching that allows you to access files from anywhere," says HR spokesman Ryan Taylor. "We're planning to expand that team in particular."
How To Stand Out
First, study up on Barracuda and its business. "We get a lot of applications from people who don't really know about Barracuda Networks, and they don't take the time research it," Taylor says. "A lot of people think we're a hardware company because they see our appliances, but we're actually a software company on the security side, which a lot of people have an interest in. It's really important for candidates to know where they're applying and about the company itself." Beyond that, Taylor wants to know what candidates do in their free time — things that aren't on their resume. Are they creating their own mobile applications just for fun, for instance? "We look for people who are running Linux distributions on their laptops or desktops. Maybe it's somebody with a Windows computer, but they've deleted the partition and they're either dual-booting Windows and Linux or they're just running Linux. Maybe they've set up their own private networks inside their dorm rooms so they can transfer files and run stuff off between their roommates. They're interested in the network side and they want their work to be an extension of their homes." The reason that's important, Taylor says, is because it demonstrates how the candidates "love what they do, and it just transfers into the job." Finally, be sure you understand -- and can communicate -- what you bring to the table. You'll need to show the company what makes you an above-and-beyond great candidate.
Tracking Down the Culture
As Taylor notes, job postings can't tell you what a day-to-day work environment is like. So he encourages people to reach out to recruiters to find out all they can. "Do some research online," he says. "You can find out what companies are doing internally. Know something about the company before you send your resume in so if you're contacted, you have something to speak on," he advised.
Advice for Seasoned Pros
The important thing here is to keep yourself fresh. "Five or 10 years ago, Microsoft was the hot project. Everyone was developing in .NET, C# and ASP," Taylor recalls. Now it's open source, with all of its new programming languages and back-end databases. So, he advises that you learn new technologies. "Give yourself a deadline, six months to start programming in a new language," he suggests. "If you pigeon-hole yourself and stay in your comfort zone, that technology will die." Overall, he thinks you should "strive to learn at least one thing new every year."
Advice for College Grads
"The biggest thing is to really stay humble. I talk to a lot of college students — they're very bright people, but I see it when we have our hackathons," he said. "These students have been successful their whole lives and they really haven't seen anybody at a much higher level. It's not until they come to our hackathons and code against one of our lead engineers do they see that. Often because of the economy and they have a good degree from a good university, they come in with kind of a blown-up chest." Including things you did outside of school is important to your pitch to Barracuda, because it helps make you stand out. "If they're from the University of Michigan, they all have the same curriculum if they have the same degree. I want to know what they did in their spare time," Taylor explains. For example, he Michigan teaches C, C++, some Java and some Python. "So do you know PHP and Perl? Are you learning that yourself? Are you learning new technologies? We want the people who are hungry to learn rather than just looking for a high-paying job."