Christina Smith
is a Connecticut-based
Web developer
who creates arresting online visuals including logos, photos and website look and feel. (She also dabbles in cake design). She got her Bachelor of Science in digital media from Marist College in Poughkeepsie, N.Y., in 2007 and shortly after landed a job as a
graphic designer
for the New Jersey design and development company HG Media, eventually becoming its
lead designer
. Currently, she's a
senior designer
at the full service marketing agency Smartfish Group in Fairfield, Conn. She spoke with us about the skill sets needed for creative Web development work.
The Tools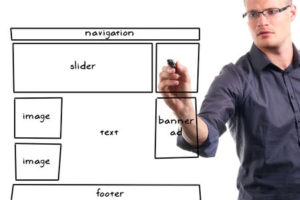 Like many Web developers, Smith considers herself more of a designer than a coder. She uses established platforms like
Dreamweaver
,
WordPress
and
Photoshop
and programs in
HTML
and
CSS
. "Over the years, WordPress has become increasingly popular and has grown its capabilities," she says. "So I've been using less and less of Dreamweaver and HTML." She also comes across
PHP
,
JavaScript
,
Flash
and
XML
, but they're minor players in her overall work. Smith notes that both design and functionality are critical to a website's success. But in addition to design and development skills, "patience and fortitude" are important traits to have. That's because each site is made up of a number working parts, any of which can fail. When they do, it takes time and attention to detail to find and fix the issues.
Advice to N00bs
"I know it sounds like a cliché, but my hard advice for people entering the field is to be prepared to be constantly learning and adapting," Smith says. "Web design and development is a space that, like all technology, will never stop evolving." Smith notes that the programs she learned a few short years ago are becoming obsolete. As they fade, she's having to rapidly acquire new skills. The always-developing WordPress is a case in point. Even when changes aren't grandiose, programs advance from release to release so, "it's only to your benefit to know the newest tools and capabilities available."