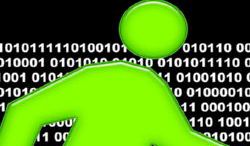 Although some recruiters say more companies are
focusing on college degrees
in their recruiting, there's another factor candidates have to contend with: How they're using Big Data and predictive analytics in their recruiting. When they do, experience and education can take a backseat to creativity and attitude. Basically, this means that instead of relying on gut instinct, companies are using data modeling to predict who's likely to succeed or fail on an analysis of the turnover, performance and attributes of successful employees in similar roles. They're also looking at personality traits, commute times and even a candidate's attitude toward alcohol to decide who's likely to quit or miss time from work. In fact, the use of personality tests and other pre-hire assessments is soaring as employers find new ways to interpret and apply the data. For instance, when hiring a Web developer a company may prioritize high test scores for creativity and problem solving over experience. Or, it may pass on a potential technical trainer role based on the way he or she deals with conflict or frequent interruptions. So how do you keep an algorithm from thwarting your search?
Do Your Homework:Network with current employees to find out how a company uses Big Data to hire or reward workers. Companies usually share the results of surveys and focus groups and publicize initiatives that are designed to improve morale and retention. Also, during interviews ask HR about the company's approach.
Take Practice Tests: See whether your personality aligns with your desired role. You may need to study the logic and methodology behind pre-hire tests to improve your score.
Study the Job Description: Address behaviors and attributes listed in the job description when tailoring your resume or answering behavioral interview questions. Don't underestimate the importance of soft skills and attitude even if you're applying for a highly technical role.
Wide Impact
The spread of data as a hiring tool is being felt in a lot of ways. IBM's recent acquisition of Kenexa for $1.3 billion, Oracle's $1.9 billion purchase of Taleo and SAP's $3.4 billion acquisition of SuccessFactors proves that big tech companies are jumping into talent management. In that discipline, the hiring process is only the tip of the iceberg. Companies review employee engagement scores, performance ratings and retention rates to assess the impact of raises and other perks. If an analysis shows that higher salaries won't prevent software engineers from defecting, they may change the work environment or hire new managers. Or they may scale back raises for tech support employees once they've recouped their $5,000 hiring and training costs. Instead of across-the-board increases, they're strategically allocating funds. Image:
Big Brother Total Control by Bigstock