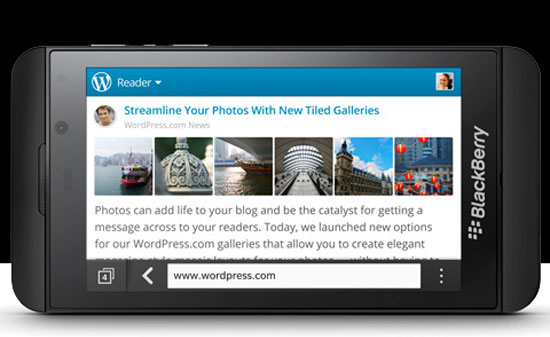 Research in Motion is delaying the launch of its BlackBerry 10 – again – and laying off 5,000 people from its workforce of 16,500. Although the
layoffs
were expected, it wasn't until Thursday that it announced the size of the move. As for BlackBerry 10, the company is banking its entire future on the new operating system, and the unit behind it is said to be the only area of the company sheltered from the job cuts. BlackBerry 10 was supposed to debut in the first quarter, but was pushed back to the end of the year. Now the company says it'll be the launched during first quarter of 2013, reportedly due to integration issues with RIM's network operations center/node infrastructure. During an earnings call Thursday, CEO Thorsten Heins said:
I will not deliver a product to the market that is not ready to meet the needs of our customers, or provide anything less than an outstanding user experience with the quality I expect a BlackBerry product to have.
But by then iOS 6, Windows Phone 8 and Android 4.1 Jelly Bean will be well entrenched in the market. Canaccord analyst Mike Walkley told MarketWatch, "I think it's DOA. It's too little, too late." A number of analysts piled on, sounding doomsday alarms. But Harry McCracken at Time lauds the delay. He said he used an early version of BlackBerry 10 in April at BlackBerry World and it was far from ready for release. He believes the ailing company can't afford to release a disappointing product.
... if you're rooting for the company to make a stunning turnaround, as I am, the delay isn't yet another sign that it doesn't know what it's doing. It's evidence that Heins, unlike former co-CEOs Mike Lazaridis and Jim Balsillie, is willing to err on the side of quality over expediency – and isn't hopelessly disconnected from reality.
The reality is that it will take a strong product – and perhaps some kind of miracle – for RIM to rebound in the smartphone market.
Related Links