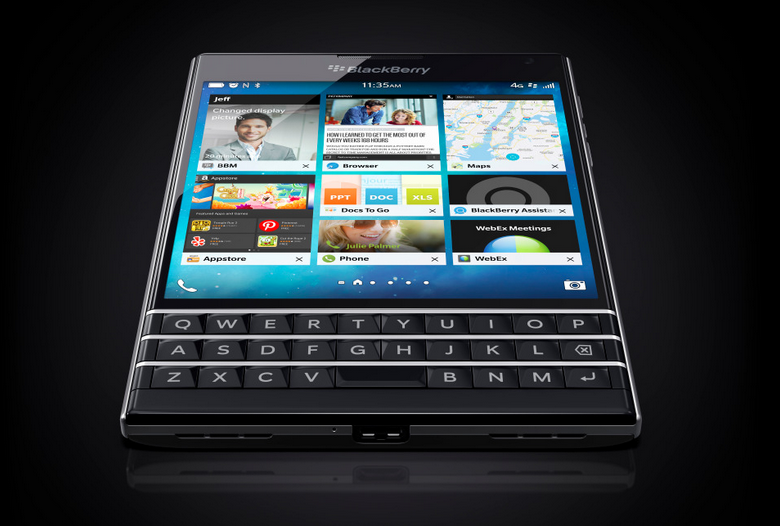 BlackBerry's newest smartphone,
the Passport
, is defiantly retro: It features a hard keyboard, an element that virtually every other smartphone producer has discarded in favor of touch-screens.
Click here to find BlackBerry-related jobs.
That's not the Passport's only old-school detail: The device looks and works like something that BlackBerry might have produced back when it was still Research In Motion,
including a 4.5-inch square display and a blocky, heavy body
. But unlike the BlackBerry devices of old, which focused on battery life and business-centric features at the expense of niceties like a sleek mobile browser, the Passport includes a host of next-generation software and hardware features, most notably the 13-megapixel rear-facing camera. (The OS is
BlackBerry 10.3
.)
Upload Your ResumeEmployers want candidates like you. Upload your resume. Show them you're awesome.
Will those next-generation features convince users to purchase a Passport in place of, say, the new iPhone 6? The fate of BlackBerry might depend on it. "BlackBerry just needs one hit phone for now," Morningstar analyst Brian Colello
told Reuters
. "It doesn't quite matter whether it is the Passport, the Classic or anything else, but they do need one device to jump-start the hardware business again. The big question really is whether any of these devices will kick-start it." It's also questionable whether consumers and businesspeople will go for something designed to aggressively buck the current trends in smartphones. Does anyone really want a physical keyboard on his or her mobile device?
Related Articles
Image: BlackBerry