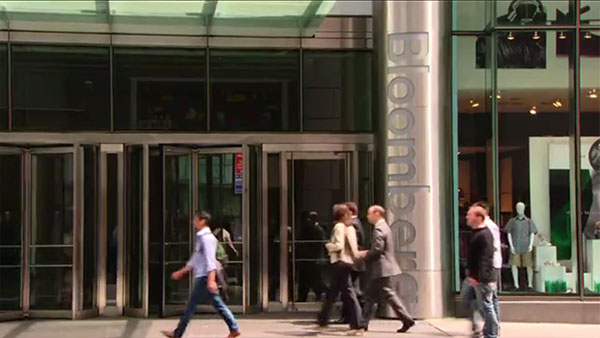 Bloomberg
is a news and data company that provides business, financial-market and other information in real time to hundreds of thousands of global subscribers. Headquartered in New York, the firm has over 15,000 employees working in 192 locations around the world. Of those, more than 3,000 comprise its technology group. Mike Marinello, who works for Bloomberg R&D and its CTO's Office, says the company has a number of open tech positions including jobs in
application development
,
software architecture
and
user experience design
. The company uses a variety of technologies such as
C++
,
C#
,
JavaScript
,
Python
,
Ruby on Rails
,
UNIX
and
Linux
. "We believe in using the right tool for the job," Marinello explains. "We use and contribute to open source projects and we're deeply involved in the OpenStack community and are willing to engage in unique efforts like the Ubuntu Edge project."
How to Navigate a Job Posting
Although job postings are clear in terms of what the team is looking for, candidates should always read them carefully: Sometimes, they'll mention skills managers will consider in lieu of a specific requirement, and they may also contain information about cultural fit. Marinello says postings accurately describe the technologies being used and how they're being applied to solve complex problems for Bloomberg customers.
The Hiring Process
Bloomberg's process begins with a resume review. Be mindful of tailoring your resume to the job you're applying for, but don't just provide a list of skills. Recruiters like to see what candidates have accomplished and what's important to them. Those whose resumes are of interest will be called for a technical phone screen, followed by a series of in-person technical interviews.
What Makes a Good Fit?
"We solve unique, complex problems on a daily basis and we need dynamic technologists who thrive in a fast-paced, creative environment," Marinello says. You should be comfortable with a non-hierarchical culture, too. Even executives don't have private offices; all employees sit at identical desks and aside from the company's highest level, there are no official titles.
See more Landing@ stories here.
Advice for Seasoned Professionals
Marinello stresses that experienced candidates shouldn't reduce themselves to a list of their skills and experience. "You can differentiate yourself by showing you have a passion for technology with a broad set of interests," he says. "We want to learn a lot about you from your resume. Please don't forget to include technical hobbies and other personal interests and passions."
Advice for New Graduates
Recruiters attend a significant number of career fairs at schools with top computer science and engineering programs. The company also sponsors and mentors at some of the most popular hackathons in the country. Interested candidates should seek out these events and participate. Excelling at one is a good way to get noticed.
Related Stories
Image: Bloomberg