A Federal Reserve report found that the gap between IT jobs and available, experienced professionals is widespread,
particularly in Boston and San Francisco
.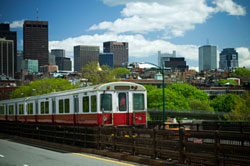 The Fed's "Beige Book" report summarizing conditions in its 12 districts from early July through late August said demand for tech workers was increasing. In August, IT employment overall reached just more than 4.5 million, according to TechServe Alliance, compared with 4 million at the start of the Recession in 2008. In the Boston area, "there remains a shortage of skilled technical workers to fill high-end IT and engineering jobs," the Fed said. "The general consensus is that despite a large pool of available workers, the skills mismatch prevents staffing firms from fully meeting client demand." Sean McLoughlin, the Technology Practice Director at
HireMinds
, told Computerworld that
big name tech companies
such as Google,
Amazon
and Twitter are growing in the area, and need expertise in building Web infrastructure and applications that can handle millions of visitors.
He recently told Dice News
that open source skills -- whether for Ruby on Rails, Python or PHP -- are in demand, as are expertise in data science and mobile app development. At the same time, the Fed noted that sales of technology services to businesses and consumers in the Boston area were a bit weaker than expected. Also, it's worth noting that Intel plans to
close its chip-manufacturing
plant in Hudson, Mass., by the end of 2014, resulting in the loss of 700 jobs, according to the Boston Globe.
Out West
Not surprisingly, companies in San Francisco are being forced "to compete vigorously for a limited pool of qualified workers [which is] spurring significant wage growth in these slots," according the report. "Significant labor supply constraints" were reported in several districts, leading to large compensation increases for high-tech workers with specialized skills in Atlanta and Kansas City. The same is happening with engineers in Dallas.
Updated to include news of Intel's factory closing.