Rural Sourcing's software development center in Jonesboro, Ark., can't match the savings offered by big offshore outsourcing firms. Nevertheless, RSI is seeing an increase in clients that want to keep work closer to home or bring it back from overseas.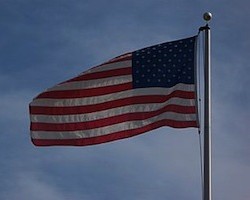 Last year, 30 percent of RSI's business was tech work returning onshore, says CEO Monty Hamilton. The company, which specializes in software development, support and maintenance for business applications, is among a number of rural sourcing startups that provide IT services from American cities with a lower cost of living. Typically located near universities that provide a pipeline of talent, their reduced labor costs are passed on to clients.
Cost Remains King
Despite all the flag-waving and political calls for returning work to American shores, cost remains
the
deciding
factor in locating operations for most companies. However, other factors are gaining in importance. In a survey of Fortune 1,000 companies conducted by HfS Research, respondents said they no longer expect savings of 30 or 40 percent, and in fact would be willing to source work with American firms for just 16 percent savings. A separate HfS report found that sourcing work in Tier II cities such as Wichita, Kan., and Huntsville, Ala., can cut costs by 8 to 12 percent compared to the national average, or 15 to 20 percent compared to major cities. RSI's business model calls for locating its centers in Tier II and Tier III cities, and its clients tend to be midsize companies. So far it has centers in Jonesboro and Augusta, Ga., and plans to announce a third location by mid-2013. It has no H-1B employees, though Hamilton has said in the past that they're welcome to apply. However, he's not willing to sponsor them. The work brought back home, he says, has largely come from companies unable to get support for the technology they use,
Oracle
databases and CRM applications in particular. They also find the turnover rate at the offshore vendors unacceptable. "Offshoring made more sense in the era of big waterfall projects such as ERP, where it was going to be in place for a number of years," he notes. "But in the age of mobile development and Agile projects, it doesn't work out so well." RSI salaries are competitive in their local markets, Hamilton tells us. "Probably any one of our people could go to Atlanta from Augusta and make 15 to 20 percent more, but that's not adjusting for the cost of living or the hassles of living in a major metropolitan area, having a long commute and all that. Our people have made quality-of-life decisions to stay where they are."
Taking Back Control
On the other hand, companies are doing more than simply returning outsourced operations to the U.S. Indeed, outsourcing has peaked, says consulting firm Janco Associates. Companies want to bring more IT operations in-house as well as reduce costs. In particular, help desks and data center operations are being brought back under the corporate umbrella. CEO Victor Janulaitis points to problems with offshoring to India, the Philippines, China and other locales, including work having to be redone, cultural differences, communication problems and managers having to work all hours to keep tabs on projects undertaken many time zones away.
"
Companies are bringing work back in-house because they want control back," he says. "Once they've offshored, they have in place a whole host of efficiencies that they could have put in place themselves, but didn't. Outsourcers operate very efficiently. If they bring those efficiencies back, they're operating on a different differential on cost.... The largest component in IT is support and user training and the generic infrastructure — and that still has to be put in place within the organization. They can turn to cloud for the actual running of applications, but development is where the real costs are at this point."
Focus on Innovation
However, HfS Research CEO Phil Fersht, doesn't believe that all IT work is coming back, or necessarily returning in-house if it does. Nor does he see major corporations rushing to re-establish scores of jobs in their IT departments. Companies with legacy infrastructure still go with the big-name IT providers like
IBM
and
Infosys
, he says. But in mobility, cloud and social media, a new generation of suppliers like Appirio are cropping up, along with crowdsourcing and cloud sourcing solutions. "There's an appetite for companies to move work to the U.S. for less savings if they have the opportunity to do it," Fersht observes. "Where we're seeing some changes is with more strategic, high-level IT services, like
GM
or Ford or any of the manufacturing organizations that are dependent on a responsive supply chain or high-level technology support to help them with their business." Going forward, he sees the availability of talent and its concentration becoming key issues. In HfS Research's survey of Fortune 1,000 companies, respondents rated the staff of U.S. outsourcers significantly higher on aspects such as understanding the business, communication, Innovation and the ability to take initiative. It found no difference between onshore or offshore outsourcing firms in work ethic and being process-driven. On cost, the the ratings were reversed. And overall, respondents weren't necessarily planning to move work back. "The underlying message is that you get what you pay for," Fersht says. However, India has created such a strong brand in IT that he's run into cases where U.S.-based outsourcers couldn't win the accounts of companies sending work to India even though they offered lower costs. Meanwhile, India has allowed many companies to expand their IT operations, move out low-end work out and focus their talent on taking on high-end projects, he says. That demonstrates where companies want to invest in IT. "We found U.S. staff perform better on IT. I'm sure a lot of organizations know that, but you have to ask yourself, 'Do they really care?' Yes, we might find our staff more innovative, but this is help desk for Oracle Financials. It really depends on where you want the innovation. Do you want to focus on alignment with the business?" "A smart CIO will build a team of technologists who can align the latest trends in the business with the latest technologies, and they'll outsource everything else. That's what we're seeing happening," Fersht says. "The routine, low-end work will be done cheaply elsewhere. But the areas that require innovation are what people are looking to source locally."
From the HfS Survey:
How satisfied are you with your outsourcing provider?
Satisfaction levels were lower for non-US suppliers in processes such as HR, customer service, sales and marketing:
Network/server management: U.S., 74 percent; non-U.S., 56 percent
IT help desk: U.S., 71 percent; non-U.S., 54 percent
Applications development: U.S., 77 percent ; non-U.S., 61 percent
Applications maintenance: U.S., 76 percent; non-U.S., 64 percent
How interested are you in sourcing IT operations in the U.S. vs. offshore?
Combining "interested" and "very interested," the results were:
Application maintenance : U.S., 35 percent; non-U.S., 34 percent
Application development : U.S., 40 percent; non-U.S., 33 percent
IT help desk: U.S., 34 percent; non-U.S., 29 percent
Infrastructure management: U.S., 35 percent; non-U.S., 29 percent
Image: [Wikimedia Commons]