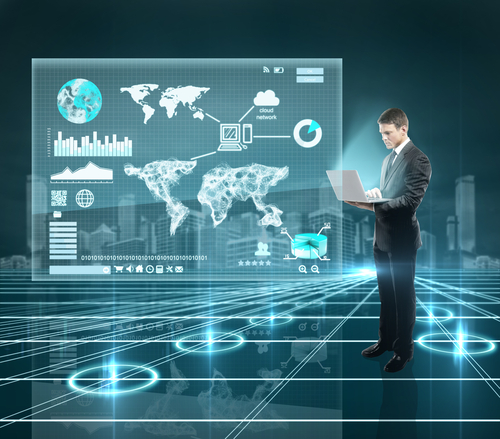 Brocade has announced a new line of networking-fabric and virtualization products designed to help datacenter networks move toward the exascale, especially in multi-tenant environments. The key is the addition of 100Gbit/sec connections to Brocade's VCS Fabric interconnect, which supports virtual infrastructure based on hypervisors from any vendor and includes APIs to allow for multiple cloud-based integration and management frameworks. The framework is designed to allow cloud-based management and virtualization of high-volume, multi-tenant networks without requiring installation of a separate overlay network to support the cloud. New additions to the fabric also include VCS AutoQoS – an extension that is able to recognize traffic to and from storage devices that is tunneled through Ethernet connections on Brocade VDX switches, and raise or lower the priority of that traffic based on storage requirements. Brocade has published a Multitenancy Blueprint with guidelines on when and where to use overlay networks, Layer 2 separation of network traffic, Layer 3 separation and guidelines for how to incorporate Brocade's switches and fabric into either a commercial multi-tenant cloud platform or large-scale enterprise network connected to multiple outside facilities or clouds. The company also rolled out a new version of its Vyatta vRouter with additional Network Function Virtualization (NFV) capabilities. Designed for telecommunications companies rather than enterprise networks, the Vyatta vRouter 5600 is able to coordinate packet-processing capabilities in x86-based network servers to handle routing rather than adding additional physical routers. The vRouter line uses the same systems architecture and OS as Brocade's ADX Application Delivery Switch – a virtual-networking framework designed to automate provisioning and configuration of storage, networking and server connections and balance virtual workloads among servers to maximize performance. VCS QoS extends those capabilities to cover connections and workload-balancing to storage systems as well as servers. The 5600 edition of the Vyatta vRouter is able to handle 10Gbit/sec per x86 processor core and is able to manage resource-intensive, high-volume routing using Border Gateway Protocol (BGP) or act as a route reflector in BGP networks to allow other BGP routers to link with a central control point rather than having to create a mesh network among every available routing-enabled network node. The 5600 version will be available at the end of the year; a lower-end version, the 5400, is already available.
It competes with Cisco's CSR 1000v virtual router.
Both the newly announced top-of-rack switches –
the 6740 and 6740-T –
support VCS capabilities, and the ability to support Ethernet, Fibre Channel or Fibre Channel over Ethernet on 32 of the ports included. The switches ship with 24MB buffers that allow them to use dynamic buffering to load-balance network traffic among their available ports and support Openflow's 1.3 SDN protocol, VXLAN and NVGRE via the ASIC chip built into each. Both are available now for prices starting at $15,995. A blade version, the Brocade VDX 8770, which supports 100GbE connections, is due during the first half of 2014.
Image:Shutterstock.com/Peshkova