Practicing what Joel Gascoigne, founder and CEO of
Buffer
, calls "radical transparency," the company has
made all its staff salaries public
. In fact, the company, which enables clients to schedule posts for Twitter,
Facebook
and other social media sites, lists
"
Default to Transparency" as one of its
nine core values
.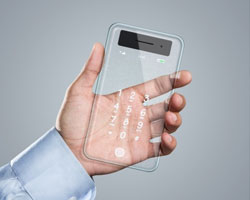 "In Silicon Valley, there's a culture of people jumping from one place to the next," Gascoigne told 99U. "That's why we focus on culture. Doing it this way means we can grow just as fast—if not faster—than doing it the 'normal' cutthroat way. We're putting oil into the engine to make sure everything can work smoothly so we can just shoot ahead and that's what we're starting to see." Trust, helping others and feedback from others are three of the nine core values Gascoigne is seeking to instill in the company's culture. Mary Jantsch, a Buffer "happiness hero" who lives in Spokane, Wash., and makes $70,000 a year, told Dice News she believes in the company's core values, especially trust. "Being open and transparent about how we compensate our team breeds trust among everyone involved: other team members, users, partners, etc.," says Jantsch. "I believe this
tweet from Joel
hits on the head with this: 'The reason transparency is such a powerful value for a company's culture? It breeds trust, and trust is the foundation of great teamwork.'"
Number Crunching
On the company blog, Gascoigne lists the names of 13 staffers, including himself, and four people in a 45-day "bootcamp period." Some of the positions include:
Happiness hero (customer service) = $45,000
Content crafter = $50,000
Engineer = $60,000
Designer = $60,000
Operations officer base = $70,000
Executive officer base = $75,000
Gascoigne lists his own salary at $158,800, which includes a $22,000 bump for living expenses in San Francisco. A cost of living perk is also offered to those who live in the expensive cities of San Francisco, Hong Kong, Sydney, London, Paris and New York. Those who live in some less expensive areas, such as, Nashville, Tenn., Birmingham, Ala., and Santiago, Chile, receive a smaller differential, although none is offered to those in the Philippines, India or Vietnam. All the employees were on board with the company's transparency policy before the salaries were published, says Carolyn Kopprasch, a Buffer "chief happiness officer," in a blog comments thread.
Transparency Beyond Salaries
In addition to revealing the salaries of each Buffer employee, the company also publishes an investor update and performance report on its blog each month. Employees are also expected to include everyone on their team when emailing other team members, even if the email is directed to just one person. Another transparency policy, which may alarm human resource specialists, is everyone at the company is given a detailed explanation of why a staffer is let go. Buffer's transparency policy, while unusual, is not anticipated to create problems in recruiting people to the company. Says Jantsch: "We're super focused on making sure each person at Buffer is a cultural fit. When we find that match, we don't really see it hurting the process."