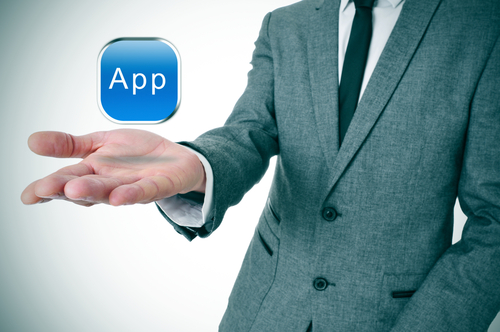 An increasing number of corporate workers are taking it upon themselves to develop business technology solutions without the participation of IT. While that could sound like a threat to
professional developers
, it's probably not: Forrester Research notes there's a dearth of development talent out there, and that most of the applications being built by these "citizen developers" address some kind of problem that's been backlogged by the technology department. "Most of the software built by 'citizen developers' addresses requests on that backlog list," Forrester Analyst John Rymer told
InfoWorld
. "[This is] stuff that is too small or too low a priority to get the attention of the corporate app dev teams."
Click here to find enterprise app developer jobs.
The rise of layperson developers was noted in
a survey by TrackVia
, a Denver company that provides a do-it-yourself application program for people with no coding experience. Though the company's ax to grind is obvious, the survey of 1,000 U.S. workers uncovered some interesting traits about the people who are taking app-building into their own hands.
First, workers between 18 and 29 are most likely to develop their own solutions, and 7 percent more likely than workers between the ages of 45 and 60.
They're also more ambitious. More than half -- 53 percent -- expect to be promoted in the next 12 months compared to 40 percent of those who rely on IT. Roughly the same proportion said they'd already been promoted this year.
Citizen developers tend to be more aggressive in negotiating salary when they join a company. Again, more than half want to talk about compensation before they accept an offer, compared to 40 percent of other candidates.
Nearly two thirds are ready to go around IT when it comes time to find the technology they need, and more than 50 percent say they're more qualified than IT or their manager to pick the applications they use.
Charles Var, TrackVia's vice president of marketing, told
Re/code
that the citizen developer approach provides companies with several advantages. First off, this kind of solution can be cheaper than off-the-shelf products like
Salesforce.com
. A brand-name enterprise app can run between $65 and $125 per user per month, he said, while apps built using TrackVia run about $25 per user per month. Plus, user-built apps can be tailored more easily for specialized needs, Var maintains. He tells of one company that built an application to manage and track the shipment of its "products" -- body parts and cadavers that go to medical schools. Observed Var: "They weren't exactly going to find a generic commercial application for that."
Relates Stories
Image: nito/Shutterstock.com