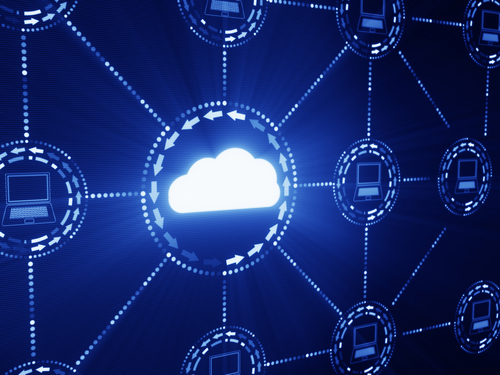 Over the past several quarters, many a large IT vendor has offered a cloud-based option for one (or more) of its traditional products. Think Microsoft's Office 365, for example, or even the Oracle Cloud with its dozens of enterprise-grade applications. For those vendors, the cloud dangles the tantalizing chance to tie their customers into a long-running subscription model. For customers, a cloud-based application carries any number of benefits, including automatic updates. But is the latter really gravitating toward the Software-as-a-Service (SaaS) model? Research firm Gartner thinks so: according to its latest research note, SaaS is widely used within mature markets such as the United States, although nearly three-quarters of respondents (71 percent) had only been using such services for less than three years. Gartner surveyed some 556 organizations in 10 countries spread across four regions. Interest in SaaS was apparently strong in all regions. "The U.S. and European respondents indicated their strongest driver was to replace existing on-premises applications," Charles Eschinger, research vice president at Gartner, wrote in a statement accompanying the note. "Markets, such as the U.S. and EMEA are mature with existing enterprise systems and are beginning to use SaaS as a replacement for legacy applications." Roughly 73 percent of U.S. respondents indicated an intention to spend more on SaaS in coming years. "Initial concerns about security, response time and service availability have diminished for many organizations as SaaS business and computing models have matured and adoption has become more widespread," Eschinger added. Topping the list of SaaS applications being deployed within organizations for the first time were Customer Relationship Management (CRM) and Enterprise Content Management (ECM) platforms. Meanwhile, organizations also chose Supply-Chain Management (SCM), Web conferencing, and collaboration and social-networking software as the most likely candidates for replacing an on-premises platform with a cloud-based one. Earlier this month,
research firm IDC suggested
that CRM and collaboration software were among businesses' top picks for new software purchases, making their presence on Gartner's list totally unsurprising. Now that these businesses are evidently embracing the cloud as a portal for their business applications (including data analytics), can those vendors quickly seed their various SaaS offerings with the data and social features demanded by workers?
Image: 3dreams/Shutterstock.com