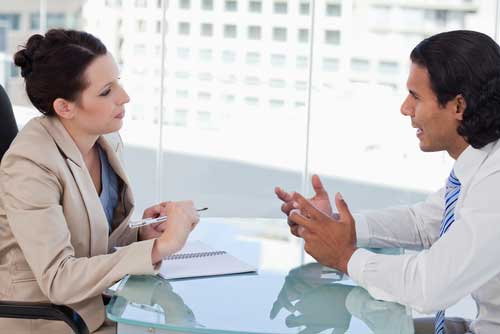 As tech employers scramble to find the professionals they need, candidates are discovering they have more clout when it comes to negotiating salaries and sign-on bonuses.
Developers
and
architects
skilled in
Python
,
Java
,
Java Swing
,
C++
and
C#
are often in the best position to press for better deals, some recruiters say. When companies get to the point of making an offer, they're often making very good ones. They're also holding out for close-to-perfect fits, says Richelle Konian, CEO of Careers on the Move, a New York City search firm. "The requirements for a job are very stringent and very detailed," she observes. Employers know what they want and will go to great lengths to get it, and aren't at the point of wanting to train. "They want everything on the list and are willing to pay incentives for it."
Click here to see development-related jobs.
One big incentive they're using is the sign-on bonus, which recruiters say veteran coders can often negotiate up. In part, this reflects companies "doing what they need to do in order to secure highly-prized top notch IT talent," says Matt Ripaldi, Senior Vice President of the IT staffing and recruiting firm
Modis
. Just how high you can negotiate the bonus will depend on the company you're dealing with and the level of the position in question, Ripaldi notes. However, he adds, candidates who are relocating may see some flexibility because of the added expenses involved with moving. Benefits like telecommuting, flex time and vacations are increasingly coming up as negotiating points, as well, according to Bob Hadick, President of
Russ Hadick & Associates
, a Dayton, Ohio recruiting firm. For example, he sees even junior people asking about matching 401ks. Some tech professionals are trying to negotiate job titles, as well, though with mixed success. Larger companies tend to have an approach to titles that they like to stick to, Ripaldi notes, while smaller firms or startups may be more flexible about what they'll call you.
Boundary Lines
Don't get the idea that everything is on the table, though. Nondisclosure agreements are still required parts of many tech employment agreements, especially for those who hold senior strategic roles or are closely involved in critical development work. "We especially see this as an element when candidates are privy to technical information as it relates to that company's environment, products and/or services," Ripaldi says. Finally, be aware there's a flip side to all this. Once a company's gone through the recruiting process and negotiated what it's sure to regard as a generous compensation package, it's certainly not going to stand by as a new employee gets poached. So, many are extending the payout period of sign-on bonuses, increasing the timeframe before equity vests and making profit-sharing payments quarterly, says Konian. The key to successful negotiations is understanding your priorities and wants, then being able to link your value to the employer's needs. With companies holding out for hires who come close to "perfect," the right candidates are in a strong position to negotiate an optimum deal.
Related Articles
Image: wavebreakmedia/Shutterstock.com