By Dave Willmer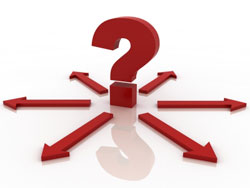 Question:
"After a seven-month job search, I finally received an offer for a position I really want. There's only one problem: The salary isn't quite what I expected. I'd like to see if I can negotiate a figure closer to the one I had in mind, but I'm afraid that even bringing up the topic in times like this might make me appear ungrateful - or maybe even cause the employer to rescind the offer. What should I do?"
Dave Willmer responds:
Even in today's economy, you may have more wiggle room than you think. Employers are investing significant time and money in identifying the right people to bring on board, so it's often worth their while to consider minor compensation adjustments. In a survey our company conducted with CareerBuilder, 61 percent of hiring managers said their firms are willing to negotiate higher compensation for qualified candidates.
Effective negotiation requires advance preparation, however. Here are some tips:
Know your worth. Before you enter into any negotiation, estimate what your skills and experience are worth in your market. Consult salary surveys and publications such as Robert Half Technology's 2010 Salary Guide, as well as contacts within your professional network for additional insight.Keep in mind that current demand for your skill set, the employer's size and your geographic area all play a significant role in determining pay levels. Use your research to come up with a range instead of a hard figure so you have some wiggle room to negotiate.
Consider the employer. You may have more or less room to negotiate depending on the prospective employer. For example, your bargaining power may be limited if the job offer is from a newly formed startup with limited funding. In situations like these, you might ask if the company would be willing to re-evaluate your compensation after six months of strong performance on the job.
Demonstrate your value. Show why it is worthwhile for the company to make a slightly higher investment in your services. To do so, you'll need to illustrate how you have benefited past employers. For example, did your knowledge of a particular application save a previous company 15 percent in consulting fees? Could it have a similar impact on the prospective employer's bottom line? If you made such points earlier in the hiring process, you may want to provide further detail to support your case.
Look beyond the money. Remember that your base salary is just part of the total compensation and benefits package. If the hiring manager is constrained by a rigid budget or pay structure, consider negotiating for additional vacation days, telecommuting options or flexible scheduling. Determine ahead of time which factors you would be willing to compromise on.
Consider your long-term career growth. Before accepting or declining an employment offer, think about what impact the job will have on your career. A smaller-than-hoped-for salary may be acceptable if you're given the opportunity to work with a fast-growing technology or take charge of a high-profile project that will bolster your resume.
Get it in writing. Once you've agreed on terms, ask the employer to draw up a letter that outlines the specifics of the offer, such as the position's key responsibilities, salary and any special arrangements that resulted from the negotiations. Having everything in writing will prevent misunderstandings down the line.
As you negotiate with a prospective employer, think twice about drawing a hard line in the sand unless you are willing to walk away from the offer. Bluffing is rarely an effective strategy. Also keep the negotiations cordial. You don't want to damage your relationship with a future colleague or your professional reputation.
Negotiating a job offer is rarely a comfortable process, but keep in mind that hiring managers often expect a bit of haggling. They understand that IT professionals who feel properly valued are more likely to stay with the company for the long term. With the proper preparation and approach, you'll give yourself the best chance of receiving an offer that works for both you and your new employer.
Dave Willmer is executive director of Robert Half Technology, a leading provider of IT professionals for initiatives ranging from e-business development and multiplatform systems integration to network security and technical support. The company has more than 100 locations worldwide and offers online job search services at www.rht.com.