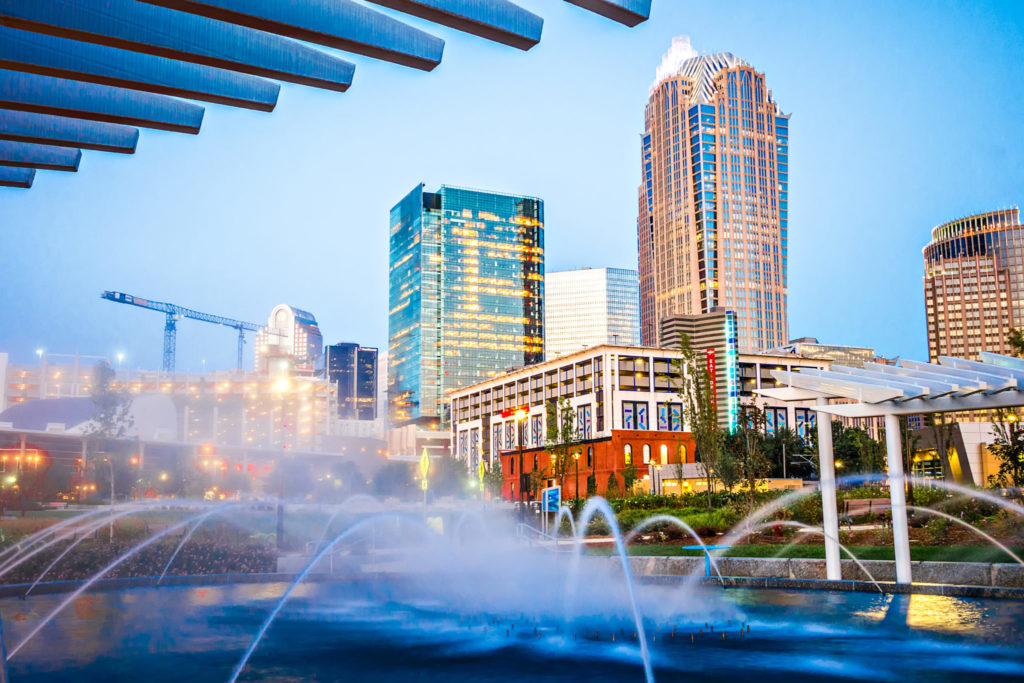 Long known as a hub for finance IT, Charlotte, NC, is in the midst of transitioning from a staid, old-timey mainframe-friendly city to a fast-paced technology community encompassing everything from brand-name players such as Microsoft and IBM to AvidXchange (a provider of accounts-payable automation). While the sector's breadth is growing, Charlotte's technology scene is still dominated by financial firms, locals say. One of Charlotte's "trademark characteristics" is that it's a banking hub, observed Michael Praeger,
AvidXchange's
chief executive, co-founder and CEO. "The infrastructure that the banks have built and the financial talent in the area have created a conducive atmosphere for fintech companies." That said, the city and its businesses seem determined to expand tech activity into areas that go well beyond finance. "The technology community here has some great initiatives, like Packard Place, which is an incubator for local entrepreneurs, along with PayCLT, which is Charlotte's initiative to support new innovation related to payments and entrepreneurism in the Charlotte community," said Preager. Other groups are "continuing the conversation around innovation and getting people to think of Charlotte as a banking hub and beyond." Jim Morris,
T1V's
chief technology officer, sees a growing startup scene with more entrepreneurs "gathering and creating" together. To him, it's an advantage that a business like T1V sticks out "as a non-finance company where programmers can work on non-finance related products." (Charlotte's chamber of commerce points out that the city ranks second on Inc.com's list of four cities "you didn't know were startup hotbeds.") "One shift that we're seeing right now in the marketplace is that banks are starting to look to technology companies for complementary solutions for their customers," Preager said. "It's a win/win, because the banks don't have to invest in the resources to bring new offerings to market. They can maintain focus on their core banking competencies and tech companies can stay focused on innovation."
Charlotte's Tech Community, Broken Down
When it comes to tech pros in Charlotte, developers are in greatest demand. "There is definitely a lot of competition for developers," Preager said. According to the
Charlotte Chamber
, companies are also hunting for data scientists and specialists in the Internet of Things (IoT). In addition to finance, healthcare and telecommunications firms are among the largest employers. More than 44,000 tech pros are at work in the region, including software specialists, data processing and cloud professionals, and experts in computer systems design. A third of them work for "core high-tech" companies, according to the Chamber, while nearly 10 percent are in financial services, 11 percent work in a corporate headquarters and 9 percent are in consulting or other services. In terms of roles, most tech pros are working as systems analysts and applications developers, followed by user support specialists, hardware engineers and systems software developers. According to PayScale, a Java developer with five years' experience will earn an average salary of $79,000. That's about the same as they'd get in Atlanta or Austin. The real-estate website Zillow reports the area's average home price is about $186,000, compared to $211,300 in Atlanta and $322,100 in Austin.
Living There
The other thing about Charlotte: people like living there. Praeger described the city's quality of life as "unmatched," because "the weather here is amazing and the cost of living is reasonable. We get all four seasons here, and that's a real commodity for people who have lived in the north and braved a lot of brutal winters." T1V's Morris agreed. In addition to the reasonable cost of living, he noted, there's a stream of tech talent coming out of regional colleges, and it's easy for tech pros, investors and customers to travel to and from the city. "I don't think it'll be long before other companies also realize the benefits of being located in Charlotte," he said. "The strong banking community here has … helped to recruit and bring talent to Charlotte from all over the world," Praeger added. "Once people are here, they're staying here and starting their own businesses." A number of businesspeople say the region's cost of living gives it a significant advantage over other tech centers such as Boston or Northern California. As Praeger predicted: "This structural cost advantage will be key differentiator over time as we continue to make ground in competing with these other markets for technology talent."