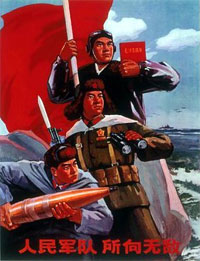 In an affirmation to the obvious, the U.S. Office of the National Counterintelligence Executive says online industrial spying presents a growing threat to the U.S. economy and national security. What was surprising is that, in its recent report, the agency outright fingered China and Russia as the primary culprits. Usually, U.S. government agencies are discreet about accusing other countries of such acts. That points to the severity of the threat threat it sees here, and a desire to foster solutions such as deeper partnerships between the public and private sectors. "Chinese actors are the world's most active and persistent perpetrators of economic espionage," says the report,
Foreign Spies Stealing U.S. Economic Secrets in Cyberspace
, which is based on the work of 14 U.S. intelligence agencies. Also, "Russia's intelligence services are conducting a range of activities to collect economic information and technology from U.S. targets." It's no secret that Russia and China's formidable Blue Army of cyber attackers have been busy infiltrating and stealing secrets from the U.S. In one of many instances, hundreds of Gmail accounts were hacked, including those of a handful of U.S. Senators, by China-based hackers. Robert "Bear" Bryant, a national counterintelligence executive,
told a news conference
that the report's unusual candor was driven by the severity of threats. Chinese Foreign Ministry spokesman Hong Lei called the report was "unprofessional and irresponsible." The question remains how much of the blame for security breaches should be be placed on U.S. business and federal agencies. Are they really being enough about information security? Last year, an Australian study,
China's Cyber Warfare Capabilities
, found that China's cyber warfare and online exploitation capabilities relied on rudimentary viruses and Trojan applications.