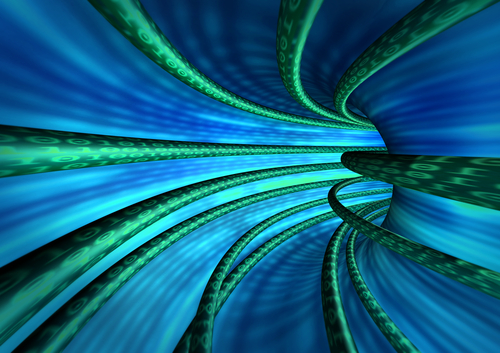 Cisco announced plans to acquire solid-state-memory specialist Whiptail as part of an effort to expand its position as a top vendor of datacenter servers and storage systems as well as networks. While Cisco's description of the company makes it sound like a manufacturer of PC-based solid-state disk (SSD) hard-drive replacements,
Whiptail's
own description tags its products as high-performing storage arrays designed for resource-intensive datacenter applications. Which is accurate? "Both, really," according to
analysis by Zeus Kerravala,
principal analyst at
ZK Research.
The systems Whiptail offers are "highly scalable, flash-based storage arrays," he wrote. "If you look at the specs on these products, they're fast." Whiptail's top-of-the line system has a capacity of 360TB of storage, and it can fill or empty at 4 million input/output operations per second (IOPS). Its 12TB system runs at 250,000 IOPS. The Whiptail flash-based high-volume storage systems can't replace much larger enterprise storage systems, but can be used in situations in which transcoding, analytics and other resource-intensive applications make the speed of storage a critical factor, according to Kerravala. Cisco's suggested use-case for Whiptail is within servers running Virtual Desktop Infrastructures (VDI) or heavy duty analytics. Predictions that Cisco would buy its way into the storage business have been circulating almost since the company introduced its
Unified Computing System (UCS)
in 2009, but it doesn't appear Cisco bought Whiptail specifically as a storage vendor, Kerravala added. By providing a highly adaptable, high-performing mass of terabytes that respond nearly as fast as working memory in the server itself, Cisco is instead buying a turbocharger it can plunk down in the datacenter and use to rev up the speed on anything it wants. Used to store and stream surveillance video, for example,
Whiptail's NAND flash arrays deliver 7GB/s of data across a fabric interconnection, according to reseller CarahSoft.
"Because Whiptail's solid-state drives do not have moving heads and rotating platters, every block is accessible at the same speed as every other block," according to
Whiptail's own description, which claims as much as 300 percent improvement in application performance for some customers.
By the end of its own announcement, in fact, Cisco's description had morphed from one that made it sound like a hard-drive replacement maker to a provider of "high performance data services." Cisco announced no specifics about how it would integrate Whiptail with its UCS systems, but it did make clear that it sees its new acquisition as contributing something more innovative than data storage. "Whiptail will help realize our vision of scalable persistent memory which is integrated into the server, available as a fabric resource and managed as a globally shared pool," according to Cicso Computing Systems Product Group President Paul Perez in
Cisco's statement announcing the acquisition.
Cisco is currently the fifth-largest vendor of datacenter servers, behind IBM, HP, Dell and Oracle, according to
an August report from market-research firm IDC.
Cisco will pay approximately $415 million in cash and executive incentives in exchange for all shares of Whiptail, and expects to close the acquisition during the first quarter of 2014.
Image:Shutterstock.com/ Anteromite