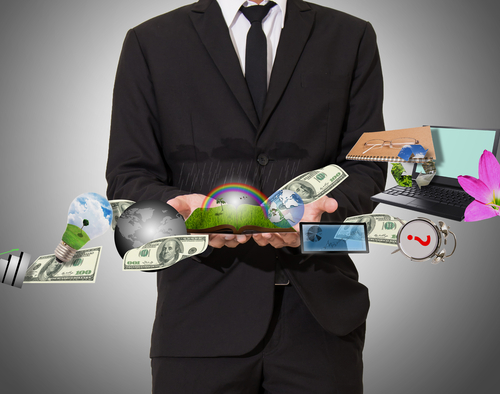 Cisco Systems has unveiled a router designed to underpin the still-nascent Internet of Things, but capable of acting simply as a high-volume network virtualization platform in the meantime. The Network Convergence System (NCS), first described by
Cisco CEO John Chambers in July
, is less a router than a networking fabric designed to incorporate both core- and edge routers in a way that will allow them to scale to support the Internet of Everything (IoE), which Cisco predicts will include more than 50 billion networked intelligent devices by the end of 2020, and will eventually include trillions of devices. Development of the system cost $250 million and three years' work by 450 engineers, as well as the development of a new microprocessor architecture dubbed nPower X1 that is designed specifically to allow flexible, remote configuration and to manage
packet processing, traffic management and input/output fast enough to build connections as fast as 400Gbit/sec.
Cisco rates the X1 as having eight times the throughput capacity
and one quarter the power-demand-per-bit of its previous networking processor. It announced the processor Sept. 12. The NCS fabric is also designed to support the Internet of Things, which Cisco calls the "Internet of Everything (IoE)." Cisco has been a heavy promoter of the Internet of Things, touting it as an explosion in the connectivity of intelligent devices that could
add $14.4 trillion to the global economy by 2020.
The system is designed to run faster and scale higher than previous Cisco product sets, converge optical and IP networks into the same fabric, and give both carriers and enterprise customers the ability to easily, remotely or automatically configure networks according to capacity demand
without having to rewire anything.
More practically, however, NCS is a networking fabric designed for
far greater scalability and flexibility than previous network architectures, according to Cisco's announcement of the system.
The NCS line consists of three hardware components that can be installed separately or managed as an integrated system in a way similar to Cisco's Unified Computing System servers: At the base is the
NCS 6000,
an IP/MPLS router with a capacity as high as 5 Tbit/sec per slot and a total of 1.2 Pbit/sec per rack. Above that is the
NCS 4000
router, which supports Ethernet network traffic as well as optical-networking protocols including SONET, wavelength-division multiplexing (WDM) and optical transport networking (OTN). The system also includes the
NCS 2000,
a transport layer supporting Dense Wavelength Division Multiplexing (DWDM)—an optical-networking protocol designed to expand the bandwidth of fiber-optic connections by running several signals of different wavelengths simultaneously down the same strand of fiber. The NCS 6000 and NCS 2000 are both available today. The NCS 4000 will ship in the first half of 2014. All fall within the Cisco Open Network Environment—a set of Cisco hardware products, network-control protocols and APIs that the company describes as going
beyond software-defined networking (SDN) by offering a much wider- and larger-scale approach to network programmability.
Telecommunications publication
LightReading
calls NCS not a platform for IoE, but a software-defined network (SDN) fabric designed for telecommunications carriers. The first customers for NCS are global telecom providers BSkyB, KDDI and Telstra, both for its virtual-networking capabilities and to the ability to support automated interactions among connected devices and, sometimes, humans. When deployed as part of Cisco's ONE Service Provider Architecture SDN/Network Function Virtualization product set, NCS can accelerate throughput and increase automation to the point where it can reduce total cost of ownership by 45 percent to the carriers, while using 40 percent as much power as earlier Cisco implementations,
according to the announcement.
Image:Shutterstock.com/ Sakonboon Sansri