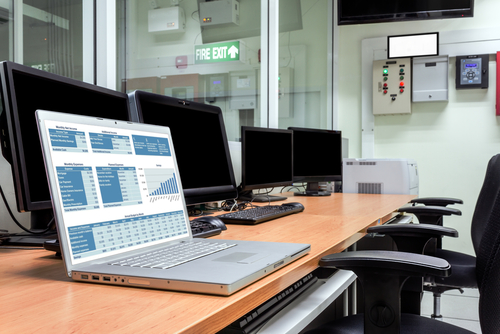 Just days after
Cisco CEO John Chambers took pains to point out his company's position
as the number-two manufacturer of datacenter-class blade servers, the Cisco datacenter server group took a direct shot at number-one blade-maker with a blog post claiming Cisco blades can be deployed 77 percent faster than those from Hewlett-Packard. Cisco entered the datacenter server market in 2009 with
its Unified Computing System (UCS)
—one of the first of a new class of modular datacenter systems that combine servers, networking, storage and data interconnects into a single package that some analysts agree is usually easier to install and manage than discrete components. That move was a logical one, given how it followed the company's successful foray into datacenter switching with its Nexus product line;
but it put Cisco into direct conflict
with Hewlett-Packard, IBM and other server vendors, according to analysis at the time from Om Malik, founder of the GigaOm news-and-research service. By leaping in just as the transition to cloud computing, virtualization and mobile computing was fully underway, Cisco's push into the server business put it in the right place at the right time, with the right kind of evolutionary vision of what a datacenter server could be,
Malik wrote following Cisco's earnings announcement this week
. Cisco may be number two in blades,
but is in a three-way tie for the fourth spot
in the overall server market with just 4 percent market share compared to 27 percent for market leader HP, according to IDC. "We are pleased to have moved into the number two position worldwide in the x86 Blade market with approximately 20 percent market share, something our peers would have considered impossible a few years ago," Chambers said during the earnings call. For Cisco, the datacenter is "a $2 billion plus business in five years, growing revenue over 40 percent year-over-year in the most recent quarter, and we are not stopping." Cisco followed up that brag with a new marketing push from its UCS group, claiming Cisco's UCS B200 M3 Blade Servers can be deployed with only one-third the number of steps required for HP's BL460c Gen8 Servers, allowing them to come online 77 percent faster than the HP hardware. The claim comes from an analysis and report paid for by Cisco and
carried out by Principled Technologies
—a technology testing and benchmarking firm launched by Mark L. Van Name and Bill Catchings, who launched the independent testing lab called the Ziff-Davis Benchmark Operation, which developed the Winstone and WebBench performance metrics. The July report showed that Cisco's blades and the UCS Manager automated configuration process accomplished that by requiring only 18 minutes and 14 separate steps to deploy two blade servers, according to the Principled Technologies report. The HP blades required 43 steps and 83 minutes to accomplish the same thing, according to the report, which concluded that the time saved would result in dramatic savings of time and money. That report is a big shift from 2011, when a similar Principled Technologies report indicated the Cisco blades could be deployed only 47 percent faster than HP's. A report updated in June that
compared UCS with IBM's Flex System (PDF)
concluded the capital cost of UCS would be 22 percent lower than IBM's system. While there is no independent verification of the results in the report, it does contain detailed information on methodology and results that could be used to replicate the benchmarking process.
Image: Yentafern/Shutterstock.com