Stealth mobile payments startup Clinkle has cut approximately 25 percent of its workforce, or 16 people, this week, according to a report in
TechCrunch
.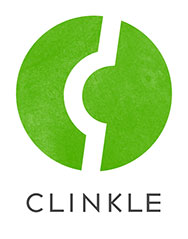 What makes this latest round of cuts significant at the company – which managed to snag a staggering
$25 million in seed funding
earlier this year -- is that it comes on top of more than 30 departures already this year. Those people, according to a Clinkle statement to TechCrunch, included part-time workers, some students and contractors. Landing such a round of funding usually leads startups to add staff. However Clinkle is trimming deeply, and those who aren't cut are heading for the door. The reason may be found in the recent hires that Clinkle has made. The company loaded the ranks with three seasoned executives to backstop its 22-year-old CEO Lucas Duplan.
Earlier this month
, Clinkle named Andrew Rendich vice president of operations and Allison Hopkins vice president of talent. Previously Rendich was senior vice president of supply chain and logistics at
Walmart.com
, while Hopkins served as senior vice president of HR at Palo Alto Networks. In late October,
Clinkle hired
Barry McCarthy as its chief operating officer. Like Rendich and Hopkins, McCarthy has also worked at Netflix. He was its chief financial officer from 1999 to 2010. Clinkle commented on its recent 25 percent cuts to TechCrunch, saying:
Our objective in today's organizational restructuring is to better allocate our resources and work towards ensuring that we have the right people for the right roles. While turnover is a normal part of any business, especially in the startup world, it's not easy or enjoyable for anyone…. Today's moves will better position our executive team to focus on adding the experience and functional expertise that we need.
Former Clinkle employees believe it's upper management who should have received pink slips, according to posts on
Glassdoor
. A current software engineer, who posted a favorable rating, had this to say in the "cons" of working at the company:
Cons: CEO is young and inexperienced, but acts like he's already started two or three billion-$ companies - Design Team can be overbearing and overconfident in their requirements to engineering - Product hasn't launched yet (though this is mostly due to our external vendors, not internal) - Slightly below market compensation (but they'll definitely give you a raise if you earn it) Advice to Senior Management: Continue improving on the communication channels, continue hiring great top executives and bringing more experience to the management team.
Still, the engineer believes the company has great potential and would recommend it to a friend. Any takers?