IT workers at the nation's hospitals are watching as healthcare's shifting tides reshape how they do their jobs – and if they'll be able to keep them. Hospitals are grappling with regulatory changes, shrinking Medicare reimbursements, HIPAA-related privacy and security issues and, more than anything else, significant budget cuts. In turn, IT personnel are facing layoffs, and some are rethinking how and where they work.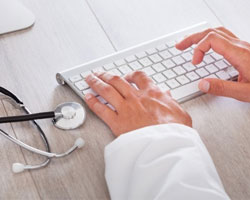 Nowadays, the rate of hospital closures and acquisitions is rising. The Centers for Disease Control and Prevention reports the number of U.S. hospitals dropped from 7,156 in 1975 to 5,754 in 2010. Meantime, the Center for Healthcare Economics and Policy says that between 2007 and 2012, there were 317 hospital mergers and acquisitions. When the final tally is in, the healthcare sector is expected to be one of the top areas for layoffs during 2013.
Closing vs. Merging
What does all this mean for hospital IT workers? It's a mixed bag, according to Deborah Green, chief operating officer for the American Health Information Management Association. "When a hospital system closes, all of the staff -- including IT staff -- feel the impact, regardless of the level of their position or the job type," she says. But a merger can mean something different. They typically have less impact on the front line staff in IT infrastructure, depending on how systems are distributed and administered. Those standing on the higher rungs of the ladder are the ones who should be worried, says Green. "The people at the top are less likely to be retained. It's really about economies of scale in leadership," she explains. And, she continues, "If you have a centralized help desk, the work load is hardly impacted by a merger. You still need the same number of people there."
Who's in Demand, and Who's Not
Despite the shakeups, certain IT skills are in more demand than ever. Jobs are on the rise for those working on strategy and support related to health information management and electronic health records. Clinical application support and help desk positions are also seeing increased demand. If you're working with business intelligence and data, those skills are generally transferable to another hospital or any other industry, for that matter, Green notes. In the most peril are IT workers at smaller hospitals who might be in a department that's behind the curve, says Judy Kirby, president and CEO of Kirby Partners, a recruiting agency active in healthcare IT. Selling yourself can be difficult after that. "Anyone who doesn't keep current is at a severe disadvantage," she observes. Given the number of hospital closings and mergers, she adds, it's especially important for hospital technology workers to keep up their credentials and skills. Hospitals especially want network and architecture support personnel and IT security specialists to have relevant industry certifications.
Working Outside the Hospital
Laid off workers might have better luck looking for positions outside of a hospital system. Green says AHIMA's roughly 71,000 members work in 40 different employer settings including hospitals, but also in clinics, long-term care facilities, home health agencies, behavioral health centers, and billing and claims support firms. The Affordable Care Act is also creating opportunities for veteran tech professionals with its mandates for electronic medical records and the creation of health information exchanges. Vendor organizations and consulting firms are providing hospitals with a growing number of services, a dynamic that's expected to gain momentum. According to the July 2013 Healthcare Information and Management Systems Society Workforce Survey, 76 percent of healthcare provider organizations outsource at least one service area. The survey projects that the rate of outsourcing will increase in 2014 as hospitals continue to look for ways to cut costs -- and staff. Project management, clinical application support, system design and implementation, and IT security were the top four areas for current and planned outsourcing.