Cloud certifications and other related courses can cost hundreds, if not thousands, of dollars. While there are a number of reasons why this kind of training can boost your prospects of getting a cloud-related job, many tech professionals, including a number of Dice News users, don't buy it. "Why bother if I'm already doing the work?" one asked in the comments to
this story
. Another wondered: "Do employers really expect to find the perfect candidate with the list of 20 must-have skills?"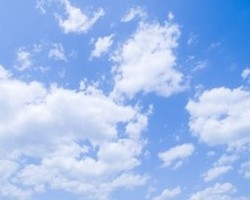 It's a sad fact of job hunting that the value of any credential isn't determined by the candidate, but by the person who makes the hiring decision. To get some perspective from the employer's side of the table, I talked to Erin Swike, director of client services at hosting provider Bluelock, and Dave Schreiber, a recruiter for
Rackspace
. All of these questions were suggested by Dice users.
Q: If I already have a job, why should I get all this training?
While Swike says training adds value to your practical experience, she doesn't put a lot of stock in someone who took a class just so they can say they took a class. "There are different levels of training and certification," she explains. "A Cisco CCIE [Cisco Certified Internetwork Expert] is a difficult certification to get. So, if they put in the time and effort to get one of these, it would show some initiative on their part."
Q: Why do employers demand cloud skills when they could hire someone with a varied background and train them?
A:
"What it boils down to is balancing business objectives with who is out there in the market," Schreiber answers. "A person may have all these interesting skills, but it may take three months of training to ramp them up. If my business goals allow me the luxury of time, I can do that. But if our team is underwater and we need someone to hit the ground running, that is when I go after a person who has the deep experience and is already certified. It may take six months to find that person, so the question is whether I can wait, or hire and train." "Even someone coming in with a lot of knowledge takes time to get up to speed with a new organization," Swike adds. "We need people who can come in and hit the ground running, given the pace and speed that things change with the cloud."
Q: Why do employers require a zillion skills -- like C++, C#, MS-SQL, Citrix Server and 10 years' experience as a project manager -- when the possibility of finding someone with all of them is next to nil?
A:
"I can't expect to find the perfect candidate who knows all our technologies," Swike says. "But we've found that by having a broader job description, we get a bigger response. We've tried having a narrower job description, so we've tried both, but found broader is better."
Q: Why do employers complain there aren't enough qualified candidates out there when thousands of tech professionals are out of work? Is it because they expect to find workers who fit that laundry list of skills?
A:
"Hiring managers put out [the long] job description because they want to find the perfect candidate, even though they realize they likely don't exist, or that they do but there are other reasons they can't accept the job, like location or compensation," Schreiber says. He points out that some employers are
willing to train
talented individuals, providing they have the intellectual bandwidth to learn quickly.
Do you have more questions for hiring managers? Post them in the comments below, and we'll call around to get their answers.