A new survey by Appcelerator and research firm IDC suggests that developers continue to embrace the cloud as an essential component in mobile apps for the enterprise, both in terms of user features and backend.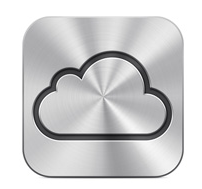 According to the research note accompanying the survey, around 83 percent of developers working on apps "plan to use cloud services and also intend to use a cloud solution for the backend." That's nearly identical to the previous year's survey, when 84 percent of developers expressed interest in the cloud. It also seems logical, given the natural dependency of mobile apps on cloud services; unlike traditional desktops and laptops, which can store a lot of information locally, lightweight mobile devices rely on the cloud to store and deliver content. Breaking things down by individual cloud platform, around 50.4 percent of developers planned to work with Apple's iCloud, followed by 49.1 percent opting for Amazon's cloud services. Microsoft's Azure platform came in third with 18.6 percent. Developers ranked push notifications, social integration, and authentication to the top of the list of planned cloud services for their apps. "These relatively simple uses of the cloud by mobile developers highlight how nascent the mobile cloud still is as of 2Q 2012," the report added. Among developers' preferred operating systems, Apple's iOS took the lead over Google Android, 53.2 percent to 37.3 percent. Another 33.3 percent reported an interest in Windows 8 tablets, which will arrive on the market later this year. For Microsoft's other big cloud-centric platform, though, the results were far less positive: some 25 percent of respondents said they were interested in building apps for Windows Phone, a decline from 37 percent in 2011. Developers who focus on apps for the enterprise are potentially in a good position to profit over the next several quarters.
According to research firm Gartner
, worldwide spending on enterprise application software—including business intelligence applications—will increase 4.5 percent in 2012. That comes despite an anemic global economy suppressing the amount of money that many companies can spend on IT. "Spending in 2012 is anticipated to focus on industry-specific applications," Tom Eid, research vice president at Gartner, wrote in a statement attached to that June research note. In addition, companies will end up spending more on upgrades to mission-critical software, the integration of established systems and hardware, and more Software-as-a-Service (SaaS) deployments. But how much of that spending will trickle down to the mobile-app level remains to be seen.
Image: Apple