Early retirement in tech is fairly common; the retirement age for most software engineers is between 45 and 60. However, many senior technologists—especially those who were forced into "early retirement" during the early stages of the pandemic lockdown—are now considering wading back into the labor pool.
They have good reason to do so. "Middlescence," a name for the period between adulthood and elderhood, can be a time to enjoy the benefits of increased longevity and accumulated experiences and knowledge, if you embrace the right mindset and approach. With organizations everywhere on the hunt for the best tech talent, technologists in this age range can slot into a role and make a real impact.
Whether you're looking to boost your retirement savings or regain a sense of purpose, here are a few things you need to consider before deciding to "unretire."
Who Are You Now?
Without the purpose and self-esteem that work brings, retirees often lose their professional identity, explained George Jerjian, transition coach, mindset mentor to retiring baby boomers, and author of "DARE to Discover Your Purpose."
But that's okay, because getting rid of your old identity (and job) allows you to create a new one before you re-enter the market. The good news is that many technical and non-technical skills are transferable to other career paths or positions.
Realize that you have the complete freedom to choose any role or industry you want, advised Roberta Matuson, executive coach and founder of Matuson Consulting. There are companies and industries that would love to have your maturity and expertise. Find a gap and offer to fill it.
Take the time to figure out who you are, what you love and what you want to do, even if that means going back to school or taking some online courses to update your skills. Best of all, there is no guessing penalty when you're already retired.
"You can go back to work just because you feel like it," Matuson noted. "If you change your mind, you can always try a different job or retire again."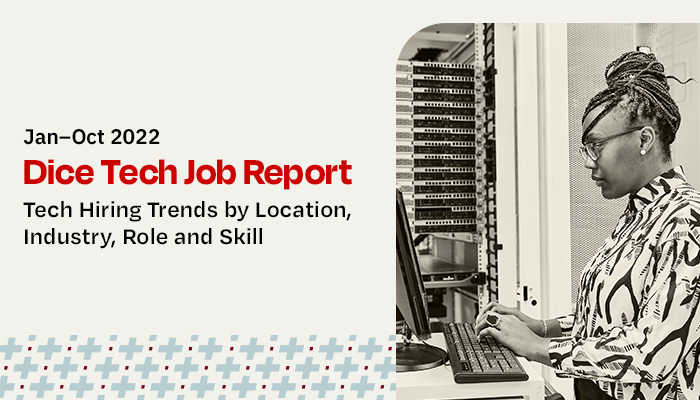 Find out which industries currently have the highest demand for tech professionals like you in Dice's latest Tech Job Report.
What's on Your Bucket List?
Creating a bucket list will help you define your interests and priorities and give you the motivation to step out of the box when choosing a new path for this next stage of your career. According to surveys by AARP, many older workers found postretirement careers more in line with a particular passion.
For instance, perhaps you'd like to build your search around a mission or cause you're very passionate about, by offering your services to the more than 1.8 million IRS-recognized charities and non-profits, including research organizations.
If you'd like the flexibility to play golf or spend more time with family and friends, consider working as a freelance Agile coach, business analyst, tech writer, trainer or project manager. Taking on a consulting assignment may give you the opportunity to develop your skills and experience in new areas and travel to neighboring states or even countries during your time off.
The time for self-sacrifice is over. Friendships and activities can play in a pivotal role in your happiness, success and longevity. "Retirement is life knocking on the door," Jerjian said. "This is the last chance to implement your dream."
How Much Can You Make?
Don't accept a salary cut just because you're older. Thanks to record inflation and demand, salaries have been going up. By doing your homework, you can make sure you get paid what you deserve, especially if you decide to go back to work at a major technology company.
In fact, 61 percent of technologists received a salary increase last year, and many are commanding increases of 20 percent or more, according to the latest Dice Tech Salary Report.
However, to know exactly where you stand, how much longer you need to work and whether you can pursue a less-stressful, lower-paying job, you need to thoroughly assess your financial situation. Having financial goals gives you the freedom to return to work on your own terms. You also need to determine how your social security benefits, 401(k) and taxes will be impacted if you return to the workforce.
Is Your Mindset Holding You Back?
Returning to the tech workplace will bring a range of challenges and obstacles. But by anticipating the issues and adopting the right mindset and strategy, you can overcome them and achieve success.
For instance, don't commoditize yourself by comparing yourself to younger workers. "Ageism is an 'inside' job," Jerjian said. "Don't think of yourself as unworthy of the job you're seeking. Embrace the mindset that the best is yet to come."
If you think you won't be able to deal with working for a younger boss or reengaging in office politics, consider starting your own company or working as a consultant. Granted, it may take some time to find the right job and situation, but it'll be worth it when you consider that you may end up working another 10 to 20 years.
---
Sign Up Today
Membership has its benefits. Sign up for a free Dice profile, add your resume, discover great career insights and set your tech career in motion. Register now