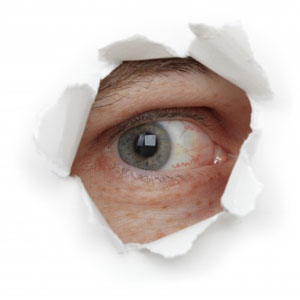 If you've decided to enter the job market this spring, it's important to spruce-up your online image as well as your wardrobe in order to attract employers. Sarah Jacobsson Purewal reminds us that 70 percent of HR professionals have rejected candidates because of what they found during an online search, and she provides a lengthy list of makeover tips in Computerworld. Here are a few of the highlights.
1. Clean Out the Old
Start by eliminating old baggage that could hinder your search and engaging privacy settings that may prevent employers from viewing embarrassing information. Besides regularly searching for your name on Google, check people search engines such as Spokeo, Pipl and ZabaSearch. These search programs aggregate information from the Web, so they don't maintain a database of people. But you can still take steps to try to stem the flow of your data to these sites. Scan the public profiles you have, even if you don't think they'll appear in search results. This includes your profiles on shopping sites (including eBay and Etsy), your profiles on Web forums where you leave comments, and your Amazon wish list, which is especially prone to popping up in random search results. Push bad or embarrassing content down by uploading new content, though people may still be able to find it using Google cache or the Wayback Machine. However, you can e-mail removals@google.com or even set up a Google account as a Webmaster to ask the search giant to remove sensitive data about yourself."
2. Build a New Image
Now replace your old image with a shiny, new brand.
Brand yourself. If your name is rather common, consider adding a middle name or initial to

differentiate yourself from the crowd

.
Post or tweet content that's connected to the industry you're seeking work in. Here's where you start making yourself more attractive as a candidate.
Engage with your target company. "Like" them on Facebook, follow them on Twitter, and interact on their social networking pages.
If you're unemployed, sharing content is even more important. By sharing content and keeping yourself up-to-date on your industry, you can prove to hiring managers that you're interested in being a part of their company. Such efforts will also serve as concrete evidence that you haven't been sitting around playing video games all day long (just most of it)."