Mobile designer
Jordan Price thought he'd scored his dream job when he was hired as a design contractor at
Apple
. He viewed the job as a resume-builder, worthwhile even if he was making less money than he had in previous gigs and had to endure a rigid work schedule and long commute.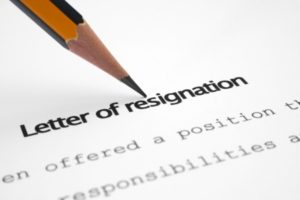 But, as he describes in a blog post on
Apple Daily
, trouble soon emerged in paradise in the form of passive-aggressive boss and an unbendable culture.
(He) had a habit of making personal insults shrouded as jokes to anyone below him, (and) started making direct and indirect insults to me. He started reminding me that my contract wouldn't be renewed if I did or didn't do certain things. He would hover over my back [literally] like a boss out of Dilbert and press me to finish some mundane design task that he felt urgently needed to be examined. He was democratic about his patronizing and rude comments, but it didn't make me feel any better when he directed them towards my team members. I felt more like I was a teenager working at a crappy retail job than a professional working at one of the greatest tech companies in the world.
Constantly reminding himself of how good Apple could look on a resume, Jason endured it for a while. But one day, after another "low-blow insult wrapped up nicely as a joke," Jason found it difficult to focus on his job and thought about quitting before his contract expired, trying to switch teams, or bopping his boss on his nose. Then he decided enough was enough.
At lunch time, I wiped the iPad data clean, put the files I had been working on neatly on the server, left all their belongings on my desk, and I got in my car and drove home. I left a message for my boss and told him he's the worst boss I had ever encountered in my entire professional career and that I could no longer work under him, no matter how good Apple might look on my resume. The third party company that contracted me is furious because I've jeopardized their relationship with Apple, and of course they feel that I've acted highly unprofessionally by walking out. I'm not really proud of myself for doing that, and I do feel terrible for destroying the long relationship I had with the recruiter who helped me land the interview. This is all an especially difficult pill to swallow because I was so excited to work for Apple. I'm not sure if this will haunt me or not, but all I know is that I wanted to work at Apple really bad, and now not so much.
U.S. News & World Report
suggests there are times when it makes sense to quit a job without giving notice. If you feel you've been harassed or verbally abused, it says, you're unlikely to get decent references out of your boss, whether you bolt early or not. On the other hand, Jason may well find himself blackballed at Apple, at the firm that contracted him and, as he notes, he destroyed his relationship with the recruiter who helped him get the position in the first place. He also took an extra gamble: He quit without having another gig lined up.