A number of government agencies are pushing to convert contractor positions to full-time as a budget-saving measure. The Department of Homeland Security, for one, has
announced plans
to review all existing and future contracts for possible in-sourcing. The department's efforts are geared primarily toward positions related to IT
, security and intelligence, according to
Jeff Neal, DHS's chief human capital officer.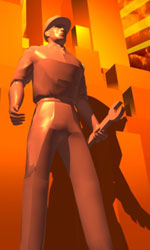 "Everybody's doing it to some degree or another, but I don't know if anyone's done it as formally as DHS," said Stan Soloway, president of the Professional Services Council. "They're almost looking job-by-job."
The DHS's Customs and Border Protection- one of the divisions that relies most heavily on contractors- has said
it will hire 1,000 new IT professionals
by the end of this year. The department, which employs more than 3,200 contractors,
says
it will for a save up to $40,000 annually per worker for a total of $40 million.
Meanwhile, the Government Accountability Office has identified more than 4,200 full-time jobs that Army contractors are performing which either could be or should be performed in house. And some of the Treasury Department's $336 million IRS Business Systems Modernization Program will bring on staff rather than contractors.
Even on the local level, agencies are looking to save money by bringing permanent hires on board. Washington, D.C.'s, Metro plans to add 100 IT positions as part of its
drive to eliminate outside contractors and bring more work in-house
.
--Chandler Harris