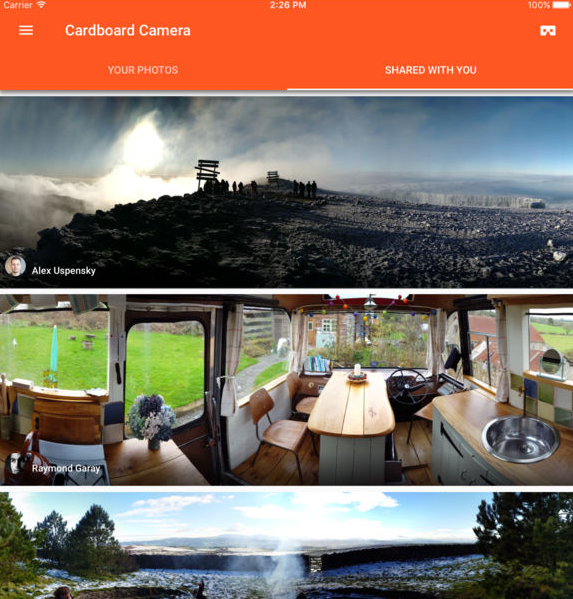 Own an iPhone, and want to create your own virtual-reality environments? Google's Cardboard Camera app, previously available only on Android, is
now in the iOS App Store
. Anyone who's ever used his or her iPhone's panorama feature will instantly grasp how to use Google's app: you swivel in a circle, allowing the device's camera to capture 360 degrees' worth of visual information. After that, a few seconds of rendering results in a quickie VR environment: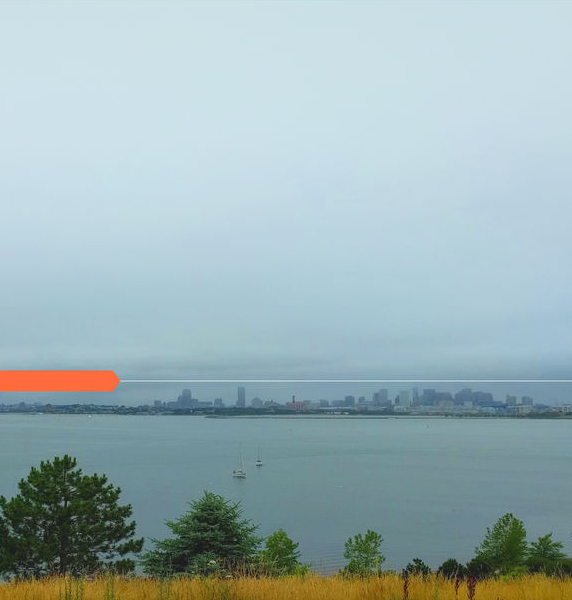 As the name implies, Google's Cardboard Camera is meant for use with
Google Cardboard
, the search engine giant's ultra-cheap VR headset. Unlike more advanced VR headsets such as the Oculus Rift, which come with increasingly elaborate controllers, Cardboard offers no way to move through the environment aside from tilting and swiveling one's head. Despite those limitations, many of the professionally rendered apps for Cardboard are technologically impressive.
The New York Times
, for example, has issued a
number of immersive experiences
that take the user from the bottom of the ocean to the inside of a smuggler's car. But because the Cardboard Camera app relies on phone hardware (as opposed to an expensive rig), the resulting VR experience will not quite reach that professional level. The view overhead, and between your feet, is a blur; any figures in the environment are immobile. (Despite that lack of movement, your phone will record and integrate any ambient noises into the image, so at least you have some audio immersion.) For those developers and designers interested in creating professional VR experiences, a number of companies are rushing to fill that need with new hardware and software. Late last month, Intel launched a VR platform, known as "Project Alloy," which featured a set of open APIs for building software, along with a VR headset with no power or peripheral cords. Oculus Rift and HTC Vive also boast APIs and developer resources. Also in August, the
first-ever survey on the VR market
(download required) from the UBM Game Network suggested that the HTC Vive is the most popular platform among developers, with 48.6 percent of the 500 respondents saying they were building apps or games for it; Oculus Rift came in second (with 43.2 percent), with the Samsung Gear VR in third (33.8 percent) and Google Cardboard in fourth (29.2 percent).