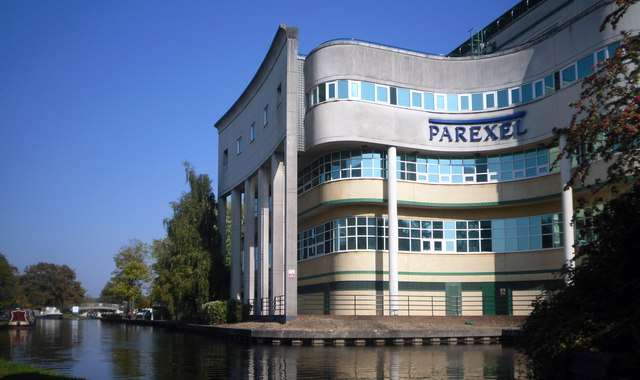 One of the largest contract research organizations in the world, PAREXEL provides drug development services during all phases of the process, including strategy, clinical trial management, data management, biostatistical analysis, regulatory affairs, medical marketing, training, publishing and advanced e-clinical technology solutions. Based in Waltham Mass., the company operates 76 locations in 50 countries and has 15,000 employees. PAREXEL has IT opportunities in its corporate IT department as well as its technology subsidiary, PAREXEL Informatics. The corporate team currently numbers about 1,000 people worldwide, while the informatics unit's team has grown to approximately 3,000.
Click here to find a tech position in the pharmaceuticals industry.
Tom McGoldrick, vice president of talent acquisition, says the company is currently looking for
Java developers
,
pre-sales solution architects
,
IT project managers
, senior contact center engineers,
senior business analysts
,
systems engineers
and
software quality assurance engineers
in offices across the U.S. The common skill sets the company needs include
Java
,
Oracle
,
clinical systems
(IMPACT,
EDC
,
CTMS
),
Informatica
,
data warehousing
,
Agile
and
Windows
.
Navigating Job Postings
"We have general job descriptions for all positions," says McGoldrick, "but they are also tailored to specific skill sets. In particular, candidates should pay close attention to the skills and minimum experience listed on the job posting."
The Interview Process
For qualified candidates, the process is straightforward. PAREXEL typically starts with a 30-minute general phone screen with the hiring manager, or a technical phone screen with a team lead. If the call goes well, the next step is an in-person interview with the hiring manager and team members.
What Makes a Good Fit?
Because its industry is fast-paced, PAREXEL values candidates who can adapt quickly. "A good 'cultural' fit would be someone who has the ability to change pace quickly and can work in a matrix environment," says McGoldrick. He also stresses that PAREXEL has made strides recently to foster a "High Performance Culture" with the goal of making its mission all about the "customer journey." For those unfamiliar with the term, High Performance Culture refers to the values and management practices that are required for continued success. The right candidates will be able to embrace the company and team mission while taking its principles to heart and acting on them in a substantive way.
See more Landing@ stories here.
Advice for Seasoned Professionals
Depending on the position you're applying for, send references or examples of your work with your application.
Advice for New Graduates
The best way for recent college graduates to get McGoldrick's attention is reach out directly. "Showing that sort of initiative right out of college is a great sign to PAREXEL that the candidate is motivated and ready to attack his or her goals," he says.
Related Stories
Image:

Des Blenkinsopp