Computer services company
Computer Sciences Corporation
will bring
800 jobs to Bossier City, La.,
where it plans to build a 116,000-square-foot Integrated Technology Center. Hiring is expected to start immediately for positions focused on cloud computing, cybersecurity and software development. CSC offers IT services, including cloud solutions, cybersecurity and technology consulting. The company said it will make dedicated efforts to hire veterans.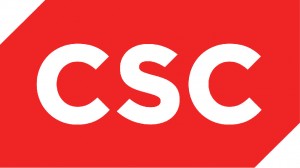 CSC will move into a 40,000-square-foot temporary space at the National Cyber Research Park until its new facility is completed in mid-2015. The research park was created in 2007 as the area tried to
land the Cyber Command
for nearby Barksdale Air Force Base. It went to San Antonio, however, and Barksdale was named the site of the Air Force's nuclear command. The park's anchor tenant,
the Cyber Innovation Center
, conducts an academic outreach and workforce development program. CSC has 80,000 employees performing IT work in more than 70 countries. Louisiana plans to provide $14 million in state funding over the next decade to boost the number of computer science graduates, primarily at Louisiana Tech. The state has been
offering tax credits to lure startups
such as Paris-based Gameloft SA that are focused on digital media and software development. But it's also been dangling incentives in front of large companies, such as IBM, which
will be hiring 800 technology workers
over the next four years at a new services center in Baton Rouge. Outsourcing firm
Ameritas Technologies
has also has said
it will create 300 new jobs
in Baton Rouge, including
application developers
,
QA/test engineers
,
technical architects
,
business analysts
and
project managers
.