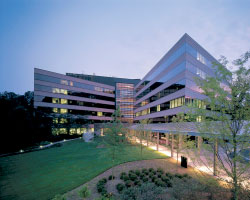 CSC
, the global technology consultant based in Falls Church, Va., has about 1,600 available positions in the U.S. They span all aspects and levels of IT and development and include 200 positions for application, Web and mobile development. With more than 95,000 employees working in some 70 countries, the company is in the midst of transitioning from a traditional public-service contractor to a more dynamic private-sector tech solutions provider. "While we've done lots of consulting in both the private and public sectors in the past, we're now providing more infrastructure services than ever," Neal Hardin, CSC's director of Global Talent Acquisition, told Dice News. "To do that, we're looking for energetic people and especially client-facing people who bring deep relationships with them." The company has positions open for administrators and engineers in networking, systems and servers. Because CSC does much defense and government work, "we're always looking for people with clearances," Hardin says. Some positions offer employees the chance to earn a clearance while on the job. Part of CSC's transition is a new focus on what Hardin calls "the next generation of infrastructure," meaning cloud, big data and business analytics. "We're making a big push in all three areas," he says. CSC's sales and account execs also tend to be tech-savvy, he notes, so a sales track is a different, but interesting route, that tech experts can take within the company.
How to Impress CSC
When reading a resume or meeting a candidate in person, Hardin focuses on one important criterion: "Make sure you articulate the skills you've developed. If the available position is for ASP.NET, talk about the things you've done in ASP.NET. Tell me about the projects you've completed and what you've implemented." In other words, give him some insight, "not just a bullet point that you have that skill." He hastens to add that he doesn't need "a full-blown novel," just something that shows that you not only have the skill set he's looking for, but have used it successfully. "We work in a team environment, and that's somewhat new for us," says Hardin." I really need to hear candidates articulate how they can work-- and how they have worked -- in that kind of environment. Now that we're doing what IBM and Accenture do, teamwork is critical." Hardin likes "big picture" thinkers who can envision a solution from start to finish and make the plan to get it done or, as he puts it, "solution it all together."
General Advice
Given his view of the job market, we asked Hardin for his overall advice to tech professionals on how to effectively approach their search. If you've got years of experience under your belt, Hardin observes that you have to take responsibility for your own future. "I have a friend who's a Unix admin, and he's going back to school to learn SAP as we speak," he says. "One thing that has helped him out is networking events and user groups. It's heartbreaking what has happened in the economy over the past few years. Hopefully it won't last much longer." For new college graduates, Hardin says industry-focused job fairs are important. CSC often attends two or three per week. Also, he recommends keeping an open mind about developing your skill set. "Don't pigeonhole yourself. You'll always gravitate toward one skill set or another, but try to get a full bench," he says. "That's something that makes you invaluable in the marketplace. I get that you can specialize and make a certain amount of money, but when that area dries up, you hurt. Try to keep your skills as broad as you can." He also suggests an "opposites approach." If your current company is an Oracle shop, for example, learn something about SAP, and
vice versa
. Always know what the other solutions are.