When most people sit down to write a resume, they stick to the standard format. Then there are those special people—call them creative, desperate, or just over-caffeinated—who want their resume to really stand out. They sit down at their laptop and think: Why restrain myself to words and bullet-points? Why not make my resume look like an e-commerce page, or an Instagram account?
Business Insider recently featured
some of those unique resumes. Here are some of the best, starting with Philippe Dubost's
Amazon
-inspired C.V.: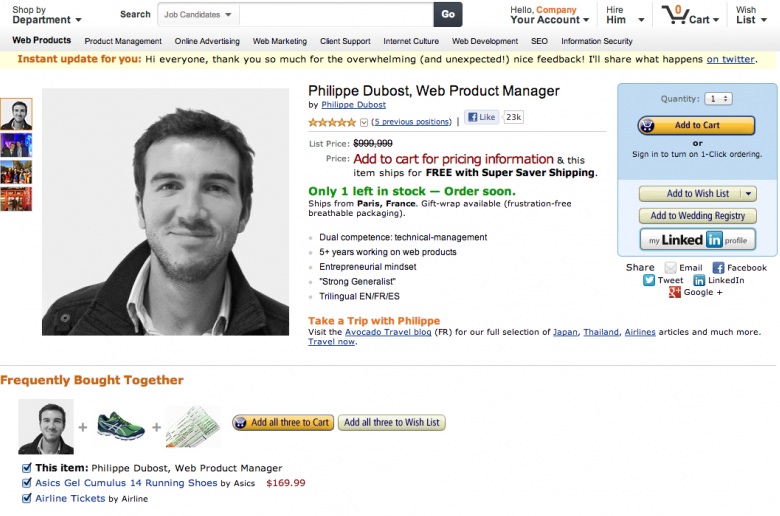 Or take a look at this Facebook-inspired one: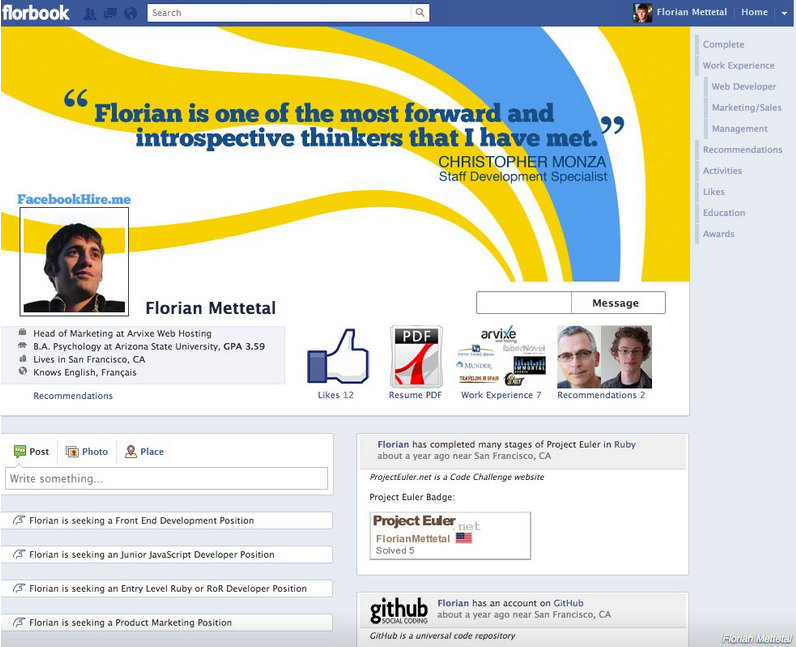 As detailed in the Business Insider article, other candidates used QR codes, video, and animation to sell themselves to employers. But will such techniques work for you? That's the biggest question, and one that's harder to answer. If you're applying to a startup or a firm that takes pride in being unconventional, a very creative resume could help boost your chances. But more traditional firms will probably demand a more traditional resume.
Upload Your ResumeEmployers want candidates like you. Upload your resume. Show them you're awesome.
Related Articles
Images: Business Insider