When we looked this afternoon, nearly 2,000 positions needing virtualization skills were posted on Dice. The demand is driven by the increasing number of organizations realizing that virtualization can reduce their hardware and operating costs.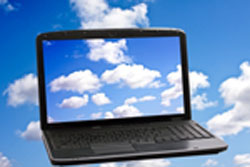 These positions are at companies in nearly every state. California has the most positions available, followed by Texas, Virginia and Illinois. In all, 49 companies are looking for virtualization experts, with Dell the most active, followed by IBM and SAIC. They're primarily seeking professionals skilled in VMWare, Citrix and Microsoft
virtualization
solutions. Other skills include design, development, implementation, communication, Windows and security.
Dell's hiring spree comes as no surprise given the company's plans to acquire cloud-service companies and expand its enterprise-class storage solutions, global IT-as-a-Service offerings and information security services. Its open positions include software engineers, global enterprise solution architects, storage engineers, product managers and specialists.
The most noted skill set for Dell's positions is written and verbal communication - not only for sales jobs, but for technical positions as well. Design and development is important for engineers and solution architects. The company's also looking for expertise in Linux, networking, and storage area networks.
Many of IBM's positions are architecture-related. Big Blue's looking for
application virtualization architects
,
storage architects
,
data center architects
and
infrastructure architects
. The most sought after skill for these positions is design, followed by architecture, communication and research. SAIC looks to hire more than 50 virtualization professionals including
systems integrators
,
systems administrators
,
network engineers
,
software engineers
and
systems analysts
. The top skill set needed: engineering, followed by networking, Windows, telecommunications and testing/troubleshooting.
-- Chandler Harris