Michael Dell says running a private company is "a lot more fun" than running a public one. With his $25 billion buyout completed in October, Dell says his company is now focused on the longer term, though some current employees won't be around to see what comes next.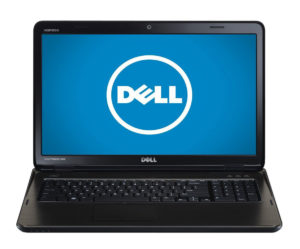 Earlier this month, the company announced what it's calling a
"voluntary separation program"
intended to weed out those who don't share
Dell's
"passion and enthusiasm" for life as a private company. The program, seen by some as an "anti-layoff" that may precede forced job cuts, is not sitting well with some Dell workers. "We've since heard from a few Dell employees and, to a one, they say the program makes them nervous," reported
Business Insider
. According to the site, "one source said that the offer package wasn't exceptional. Several people mentioned that they are not sure how quitting would affect their ability to get unemployment benefits. (And) some employees also fear a bigger layoff will follow." Not all Dell employees are eligible for the plan, excluded are all vice presidents and everyone in India, where Dell has large engineering operations. Those who do apply will not be notified until mid-January. "Asking employees to tell their employer that they want to leave, then making them hang around for a few weeks to find out if they get 'approval' can be stressful: It might be a good way to put an X on your back if traditional layoffs do come along later," Business Insider observed. The company has not said how many employees it hopes to shed. Nor has it said whether forced layoffs may follow.
The Joys of Going Private
"When you are a public company, you have this 89-day shot clock," Michael Dell told
the Austin American-Statesman
in an interview published Sunday.
You have a lot of hands on the steering wheel [saying]: "Let's go this way. No, let's go this way. We think you should do that. Oh, you shouldn't have bought that. Don't do this." So there are legions of whiners, and we're all done with whiners. [There is] a lot of second-guessing and we don't have that anymore.
Now done with outside whiners, Dell is next after the insider whiners, too.