"There has been an increase in demand for data architects," says Rob Byron, a principal consultant in WinterWyman's Boston-based IT Search Division.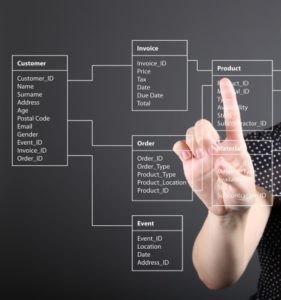 Data provides knowledge and power to any company that knows how to harness it, and lately organizations have been pushing not only to capture all the data they can, but to understand how to leverage that information in a way that's meaningful to their business.
Consequently, data architects have become the critical link between business and technology. "That's where the big boom in business intelligence is starting to happen," says Byron. "It's now a big piece of the data architect role." Architects are expected to understand all elements of databases, and also ensure that a company's technology group has a complete understanding of what the business actually needs.
What Employers Are Looking For
The data architect should be a technologist, a mediator/liaison and a data strategist. Per Byron, clients are looking for professionals who can evangelize best practices and good data practices to the technology team. They must also be able to socialize those practices within the business. Whether it's the CEO, marketing or operations, the data architect must be able to understand each of the business's variants and work with disparate teams to make sure information is organized precisely and in a way that's actually useful to their employer.
"The data has to be structured in a certain way," says Byron. "The data layer has to be laid out correctly. These people not only have to be technically strong, they have to be able to interface with the business at a high level."
Base Knowledge
The in-demand skill set still includes being conversant in traditional data-modeling tools both physical and logical, such as ERwin, PowerDesigner, ETL, Oracle and SQL Server Database. Even if the architect isn't going to be hands-on, they must be able to develop a proof of concept, set the framework and communicate with the team who's doing the final building.
Big Data is Here
Byron says the buzz around Big Data is getting louder. He notes that tools that were used in the past aren't going work with cutting edge companies that are using massively parallel processing (MPP) databases.
"There are NoSQL types of databases that are out there and we're starting to see more requirements for MongoDB or Hadoop. The architect need not be an expert, but they must be able to build a proof of concept, evaluate the situation and work with selecting the right vendor when it's time to turn the project over to the builders."
---
Looking for you next data architect role? Check out these answers to the top data architect interview questions to make sure you land the job.