Salaries for people skilled with Linux are rising at nearly double the rate of other tech professionals, and job prospects are strong, too: Some 93 percent of hiring managers plan to recruit Linux talent in the next six months.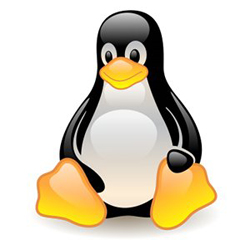 Those are just two of the optimistic findings in
The 2013 Linux Jobs Report
, a global survey of 850 hiring managers and 2,600 Linux professionals conducted by
Dice
and the Linux Foundation, a nonprofit dedicated to fostering the growth of the open-source OS. The report also found that nine out of 10 hiring managers say it's "somewhat difficult" or "very difficult" to find
tech professionals who have experience with Linux
, up almost 4 points from last year. So it's not surprising that 56 percent of those candidates believe it would be "fairly easy" or "very easy" to find a new job.
Employers Searching Hard
Indeed, those pros are being aggressively recruited, with companies ready to pay a premium for their talents. In the past year, Linux salaries have jumped 9 percent, far outpacing the 5 percent rise in tech salaries overall. Also, these salaries are well above the average tech compensation nationwide, coming in at an average of $90,853 compared to an average of $85,619 overall. Money's not the only thing employers are dangling. Companies are offering perks like
flexible work schedules or telecommuting arrangements
. "Keeping Linux pros motivated will greatly depend on the fit with the company, and how they're able to tailor incentives and rewards to values and goals, and also the challenges and opportunities that are available for growth," says Jim Zemlin, the foundation's executive director. Linux, Zemlin notes, has become "the
de facto
choice for businesses." Enterprise users, he says, report that use of the OS is increasing among nearly 80 percent of he world's largest companies, even while IT spending remains soft.
Most In Demand
Three-quarters of
Linux experts
say they've been approached by a recruiter within the past six months, and 35 percent plan to switch employers this year. Systems administrators are in the most demand, followed by developers and DevOps specialists. Drilling down, professionals who understand embedded development and Linux-kernel architecture are expected to be the most heavily recruited during 2013. More than half of the companies who are hiring are looking for Linux developers who can create new products, devices and applications.
Experience Counts
How much experience do you need to land the best possible job? Three to five years seems to be the sweet spot, with 73 percent of the hiring companies responding to the survey focused on that level. But if hiring managers can't find that kind of experience, they're willing to develop it in-house. Nearly a quarter of them have sought training for existing employees when they couldn't find candidates with the necessary skills. If you're not
already working with Linux
but would like to, there are many training programs available. As a starting point, Zemlin recommends the Linux Foundation 's own offerings. "They let you learn the technical requirements and processes, as well as the open-source development model in general," he says. "Classes are organized around areas that are in the highest demand and where job seekers might be interested in focusing." Training programs are also available from CompTIA, BeginLinux.org and the Linux Professional Institute.
Why Linux Matters
Why all this excitement? Zemlin thinks it's spurred by open cloud development and the growing need for Big Data solutions, plus the use of embedded technologies in smartphones, cars and other products. And then there's money: "Total cost of ownership is one of the biggest motivators, especially in today's economy," Zemlin says. "Linux now powers everything from mobile devices to enterprise management systems to consumer electronics. With the rise of open cloud development and the ever-growing avalanche of Big Data that companies must manage in real time, it's inevitable that experienced enterprise IT and Linux systems administrators will be in high demand."
Related Links