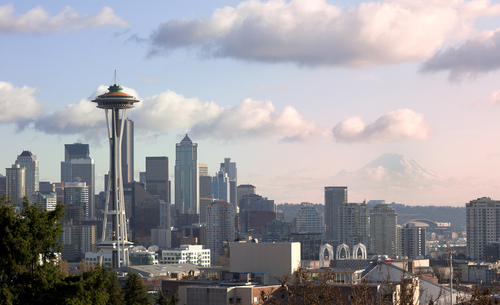 Seattle needs tech workers.
That's the conclusion
reached by King 5, NBC's Seattle affiliate, which paints a picture of six-figure starting salaries for
software engineers
, startups fighting over the most proficient tech pros, and job offers sprinkling from the sky like rain.
Click here to find tech jobs in Seattle.
But is that report accurate? Seattle's insatiable demand for tech workers is nothing new. In January, startups and well-established tech companies alike
reported a desperate need for thousands of tech pros
. TechAmerica's "Cyberstates" 2013 report suggested IT workers in Washington earned an average wage of $110,200, which was 125 percent higher than the state's average private-sector wage. The
2013 Dice Salary Survey
placed the average salary for Seattle-based IT pros at $95,048, a bit lower but still notable.
Upload Your ResumeEmployers want candidates like you. Upload your resume. Show them you're awesome.
Not every company in Seattle is having its best moment, however.
Microsoft
laid off more than 18,000 employees worldwide this year, with 747 of those cuts taking place in the Seattle area. "As the company likes to say in better times, each of its employees generates up to 7 additional jobs in the regional economy," is how columnist Brier Dudley
framed those layoffs in The Seattle Times
.
"Whether you believe that or not, losing 747 jobs is the equivalent of a midsize software company—like
Zillow
—abruptly shutting down." Fortunately, Microsoft isn't the only major tech firm in Seattle:
Amazon
remains a significant regional employer, and Google maintains a not-insignificant presence. And as long as startups and midsize firms continue to call the city home, it seems unlikely that the need for tech pros of all skill sets—
especially cloud-related ones
—will fade anytime soon.
Related Articles
Image: TinaImages/Shutterstock.com