[caption id="attachment_12056" align="aligncenter" width="590"]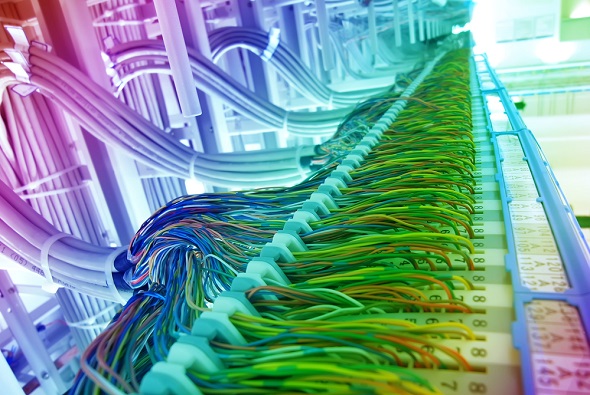 Datacenters avoid 10Gbit/sec Ethernet for servers but go for 40Gbit/sec in cores and backbones[/caption] Prices for 10Gbit/sec datacenter Ethernet switches (that are still three times higher than standard top-of-rack switches) enjoyed a record spike in sales due to what analysts called the technology's remarkable value. "Offering 10 times the bandwidth for only three times the price of 1Gbit/sec Ethernet is a key threshold for 10Gbit/sec datacenter Ethernet switch adoption," according to a statement from Seamus Crehan, president of
Crehan Research, in announcing a study released Sept. 3.
A drop in the average price-per-port for 10Gbit/sec datacenter Ethernet switches boosted growth in sales to approximately 14 percent higher during the second quarter of this year compared to last year, in a significant jump compared to the last three sequential quarters of growth that was flat at between 8 percent and 10 percent, according to Crehan figures. Most datacenter server-access Ethernet switches, which connect a series of rack-mounted servers to external networks through a single gateway, are still a comparatively pokey 1Gbit/sec Ethernet. Both corporate datacenters and commercial cloud-service operations are upgrading quickly, driven partially by price, and partially by the increasing availability of
datacenter core and backbone switches offering 40Gbit/sec and 100Gbit/sec, with Software-Defined Networking (SDN) features as a bonus, according to a June study from Crehan.
10Gbit/sec Ethernet is an upgrade, but not really the next generation of datacenter switching; that honor will go to 40Gbit/sec and 100Gbit/sec switches whose sales are growing at more than 100 percent per year and will make up the majority of Ethernet switching revenues by 2017, Crehan predicted. An Aug. 29 study from competing market-research firm Dell'Oro Group confirmed the growth spurt in sales of 10Gbit/sec Ethernet hardware, but put the reason down as something other than accelerating growth in migrations to 10Gbit/sec Ethernet. Sale of 10Gbit/sec are strong in high-performance datacenters and among cloud-service providers, but uptake among corporate datacenters is slower, partly due to price sensitivity that makes systems makers reluctant to drive up costs by making
10Gbit/sec Ethernet standard on new blade- or standalone servers, according to Dell'Oro analyst Sameh Boujelbene.
Price cuts did help increase sales, but most of the growth seemed to stem from systems makers and datacenter-service providers whose inventory of 10Gbit/sec Ethernet gear had run low, Boujelbene said in the report. Sales of
10Gbit/sec switches are on track to grow five-fold by 2017,
according to a July 31 Dell'Oro report, but still won't exceed sales of 1Gbit/sec switches until sometime in 2015. While 1- and 10Gbit/sec Ethernet switches will duel it out on individual and rack-mounted servers, the real next-gen datacenter network migration will be at the core and network backbone, which are rapidly moving toward 40Gbit/sec and 100Gbit/sec Ethernet, Crehan and Dell'Oro reports agreed. Sales of 40Gbit/sec and 100Gbit/sec gear currently makes up less than 10 percent of revenue from all datacenter Ethernet switches, but will
almost double during 2014 and make up nearly 70 percent of the market by 2017,
according to a June report from Crehan. In the meantime, 10Gbit/sec Ethernet will continue to grow at the server rack, even within corporate datacenters, which face less intense demand for bandwidth than commercial datacenter or cloud-service providers. "This type of pricing should finally drive mainstream 10GbE data center switch adoption," Crehan said.
Image: Shutterstock.com/asharkyu