Here's more evidence that it may make sense, or perhaps should be required, to keep IT jobs here in the U.S. Fortune reported that New Jersey-based software company GalaxE Solutions set up shop in Detroit a few months ago and plans to hire up to 500 people over five years. The article quipped: "Only the landing of a flying saucer might have been more unexpected."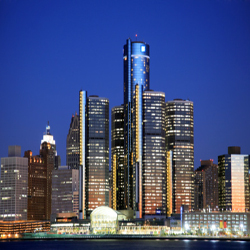 GalaxE's CEO explained that in the past he has happily offshored some operations to India, but he finds that some of his clients specify that their software must be written and maintained in the U.S. "I looked in Newark, I looked in Camden, N.J., I looked in Trenton, in Cleveland, in West Virginia," he told Fortune. "I chose Detroit, and I really love the place." One big advantage: an abundance of IT workers stuck in houses are that are underwater in the real estate market. At the same time, the state of Michigan is delivering more than $5 million in tax incentives.
The requirement that contracted IT work must be completed on domestic shores is sure to gain traction in coming years, especially with government-related work. So it seems inevitable that second-tier cities, especially those in the Midwest, are going to be scrutinized by growing businesses looking to uncover relatively inexpensive IT talent and inexpensive office space.
-- Don Willmott