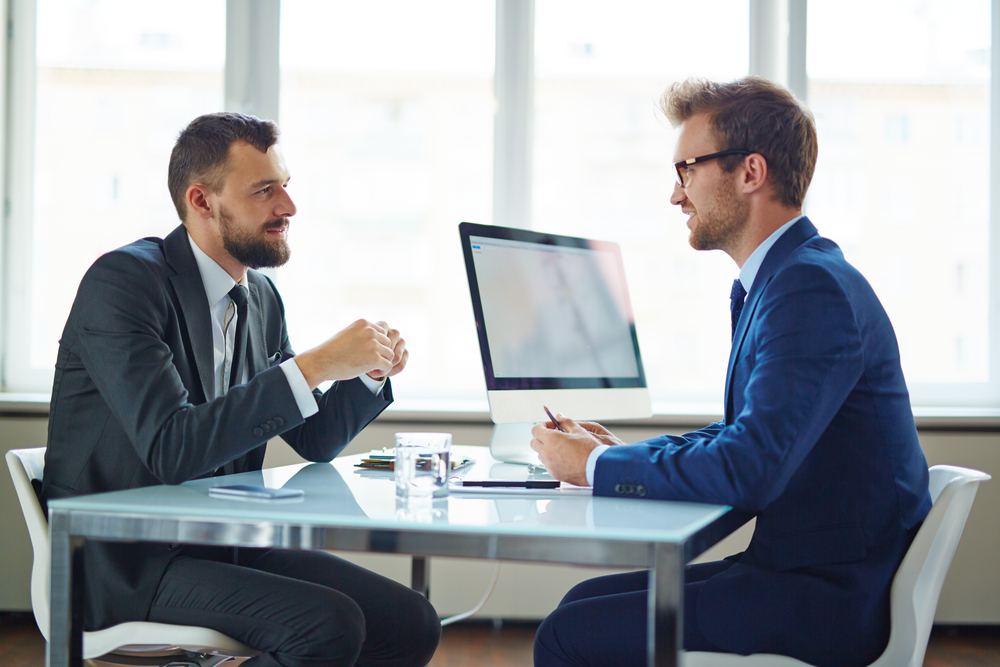 The top source of job frustration for tech workers is feeling stagnant in their careers, according to a
recent Robert Half Technology survey.
In addition, four in 10 respondents lamented a lack of workplace opportunities to keep their skills up-to-date. If you're experiencing a similar situation, you can't wait for your boss to bring up the subject of career growth. To move your career forward, you'll need to engage in a series of professional development discussions. Here are some tips to help you prepare for those critical meetings so you come away with a plan to get your growth on the right track:
Focus on Career Development, Not a Specific Job
As you create an outline for your meeting, consider your interests and passions as well as the projects, committees and responsibilities that you feel would be most beneficial to you. Don't limit yourself by targeting a specific role or job title, at least not initially, advised Megan Redhead, consultant and coach for organizational and leadership development firm SuccessLabs. Confining your discussion to a specific job may keep you from discovering untapped growth opportunities. "Paint a vision or picture of what you want by sharing your passions and goals in broad terms," Redhead explained. Since your boss has a wider view of the enterprise—including future projects, technology upgrades and staff rotations—he or she may suggest a stretch assignment or even offer to create a new opportunity just for you, as long as you're flexible and successful in selling your vision. "Come to the meeting with a sense of curiosity, and be ready to ask questions," advised Ravi Raman, an executive career coach for tech professionals. "Think of career development as a process that works best when you engage in regular conversations."
Discussion Guide
Begin your meeting by letting your boss know that you're not looking to leave. Make it clear that you'd like to create an action plan that will help you acquire the experience you need to take the next step in your career, whatever that may be. After sharing your objectives, ask about your current performance and what you need to do to get ready for the next level. The idea is to uncover any gaps in your skills or experience that may be holding you back. If sharing constructive feedback isn't your boss's forte, Raman suggests that you try asking them what success looks like at the next level, or to describe the attributes and behaviors of someone who excels as, say, a senior developer or project manager. It may be easier to get the ball rolling if you ask for an objective opinion, he noted. Using that as a framework, pivot the conversation by asking what you need to work on. Discuss ways to boost your competencies. "If you encounter 'noise' or your boss has a negative image of you, ask for specific behavioral examples and emphasize your desire to improve," Redhead said. "Exhibiting vulnerability and a desire to change may help alter your boss's opinion." Once you've listened and kicked around some ideas, go for a commitment. If it's appropriate to ask for a promotion, go ahead; but your action plan will more likely include specific steps that you and your boss will take to advance your career, such as letting you work on systems design, attend a bootcamp, or mentor junior developers. It's essential that you revisit the plan and ask for feedback in a month or two. Ultimately, your boss's reactions and follow-through will help determine whether you will be able to reach your career goals at your current company, or whether you need to seek growth opportunities at other organizations.