Sometimes self-diagnosis and home remedies just aren't enough to cure an ailing resume. The problems may be too severe for amateurs or you may not have time to research solutions and plod through numerous rewrites.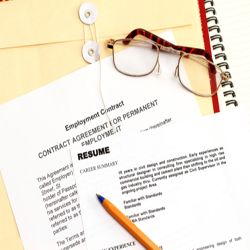 If any of these scenarios sound familiar, it's time to engage the services of a professional resume writer:
You've read numerous books and articles on the perfect technical resume and made several revisions, but your resume still isn't garnering any interest. You may be struggling to apply the experts' recommendations or decipher their abundant, and sometimes conflicting, advice. A professional writer can identify the problems and help you nail down a theme and the best format for your situation. For some job seekers, customized advice is definitely worth the investment.
Or, you're getting calls from recruiters for jobs outside your area of expertise. When you post your resume, you're bound to get an occasional call for a position that doesn't match your qualifications. But if you consistently receive calls for misaligned opportunities, it means your resume isn't conveying your qualifications or goals to reviewers.

You don't have access to "free" help. A former English teacher, a savvy spouse or your fellow job seekers on the Dice Discussion board may be able to give you some pointers, reviewing templates and samples that can help you write a first draft. But creating a polished technical resume is time consuming and "volunteers" may not be up to the task. It pays to hire someone who understands the lingo, is up on the current trends and knows how to capture the attention of busy IT managers and recruiters, who often use technology to select the best candidates.
-- Leslie Stevens-Huffman